Social media Influencer, Dr Chinonse Egemba popularly known as Aproko Doctor, has sparked a debate online after he dropped a hot take about safe abortions.
According to him, safe abortion services will be readily available in Africa if men were the ones who carry pregnancies.
Taking to Twitter, Aproko doctor insinuated that the controversy surrounding abortion wouldn't be in existence and safe abortion would be a norm if men also got pregnant.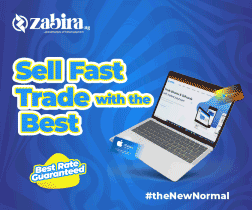 He tweeted: "I'm thinking. If men were to get pregnant, safe abortion services would be READILY available, especially in these parts of the world."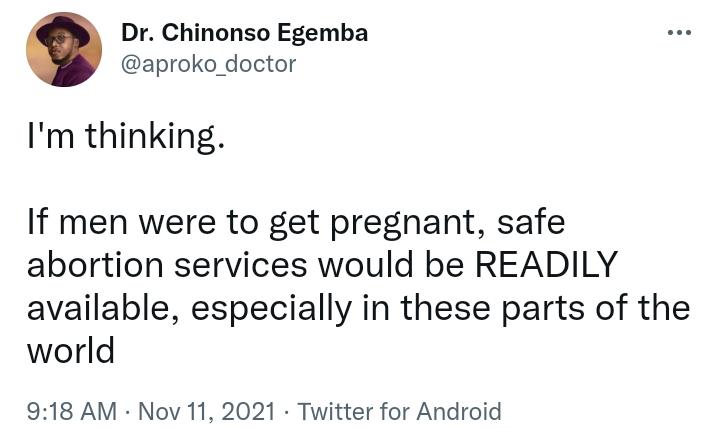 His opinion has stirred mixed reactions on social media and a lot of people, especially men, criticized him for it.
Some opined that his statement is flawed because there are several male-related health issues that a solution hasn't been found for yet so the society doesn't really prioritize men, as he insinuated in his tweet.
See reactions below,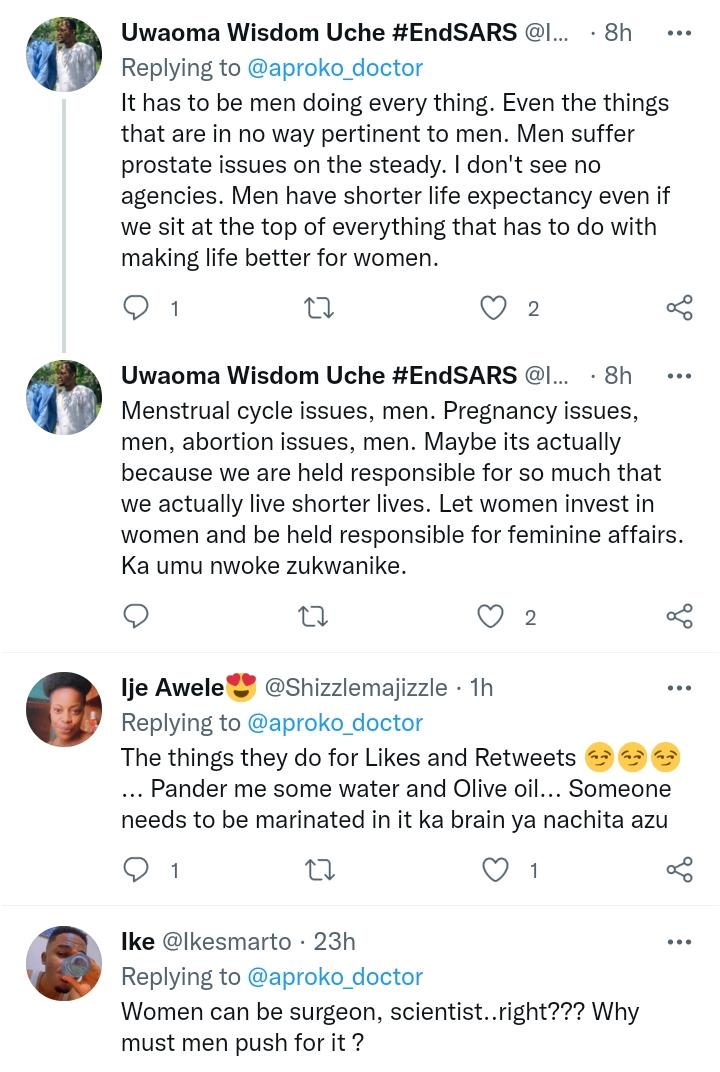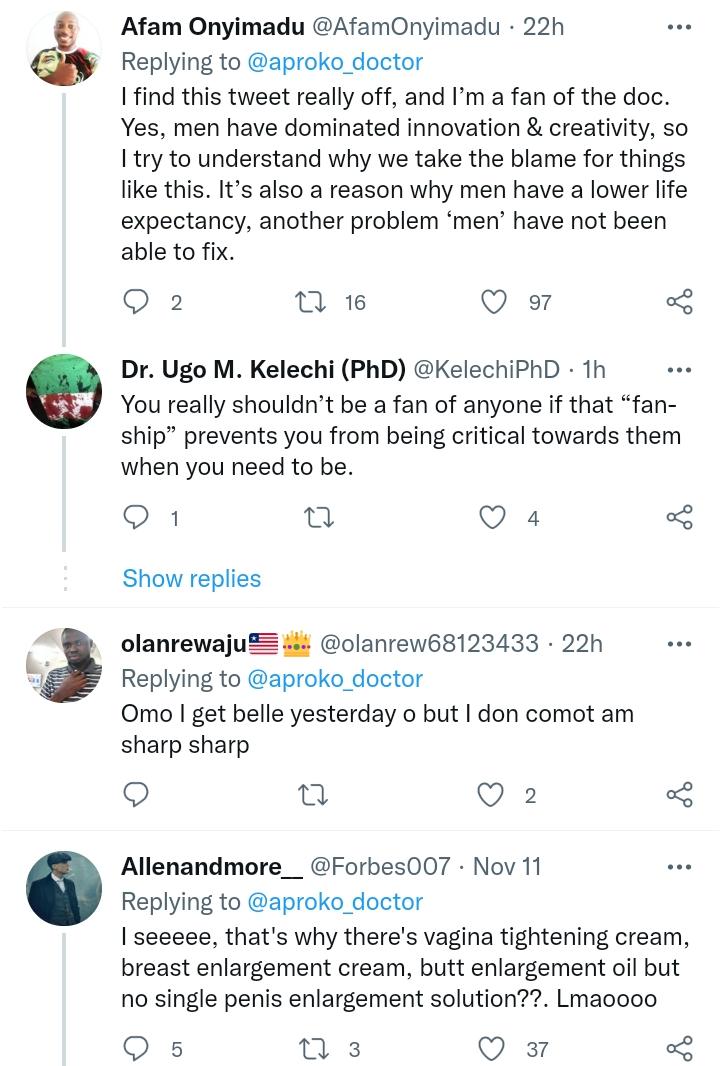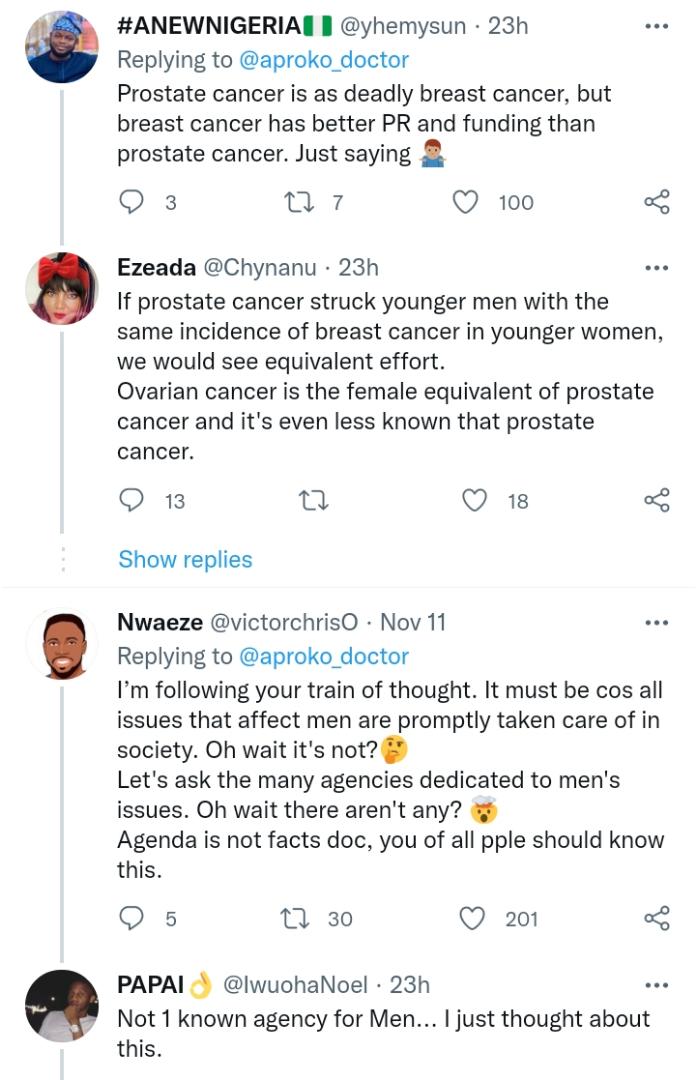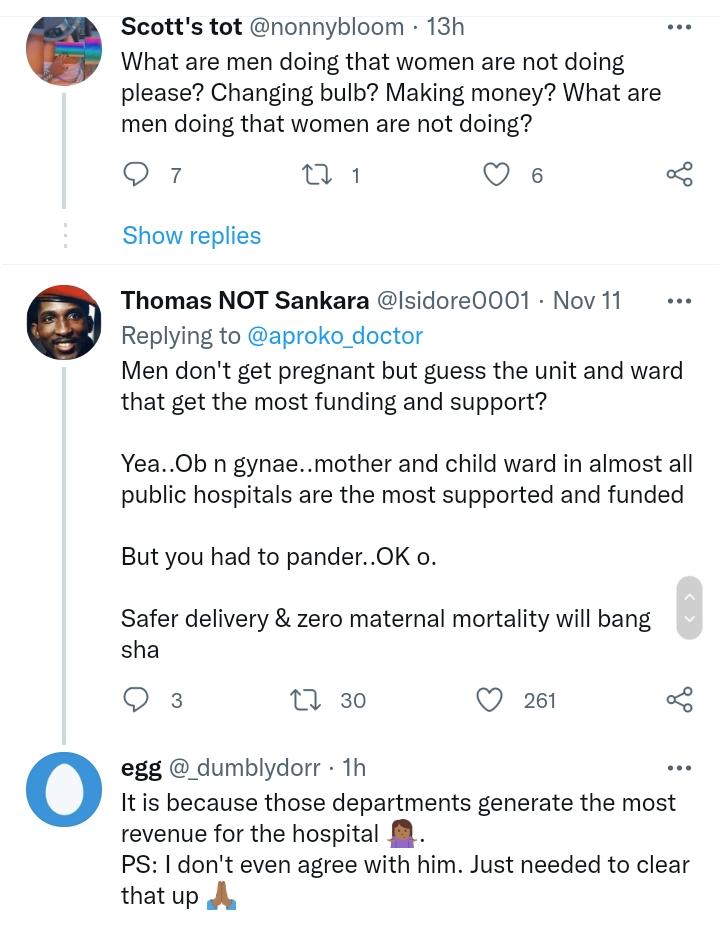 RECOMMENDED ARTICLES