Today, 17th of November, 2021, will be recorded as the day Nigerian music sensation, Davido shook the internet and made millions of Naira rain on him.
What started off as a joke turned out to be a multimillion Naira making scheme as some hours ago, the singer asked his true "friends" to send him N1m to prove they're true friends and so far so good, the singer has close to a hundred good friends.
While millions were being raked into his account, the singer was out and about and visited a mall where a random fan sighted him and decided to wade in on the giveaway that's been buzzing on social media.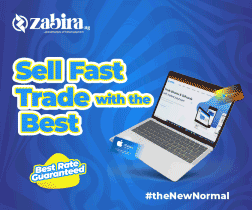 In a post shared on his Instastories, Davido's crew members can be heard saying he just randomly met the fan at the mall and the said fan decided to give him his quota in cash.
In the video, the fan is heard saying he'll give the singer $10k which is equivalent to N1.6m and right after he calculated the amount $10k is worth, the fan, who had a bundle of cash in his hands, counted it and gifted the singer right there and then.
Watch the video,
As at the time of filing this report, Davido is really close to his goal of getting a N100m as he has made up to 80% of the target he initially set.
RECOMMENDED ARTICLES