Popular Media personality, DaddyFreeze, has replied to a social media user who claimed he dreamt he saw him in hell.
The Facebook user had accused Freeze of misleading people.
Dear Freeze, I dreamt that you're in hell Repent now and give your life to christ. Start giving tithe and stop misleading people sir. Thank you and God bless you"he wrote
Freeze in his usual manner, would not let it slide and he fired back ;
Dear jonzer, Keep dreaming, because in reality, you are already in Hell.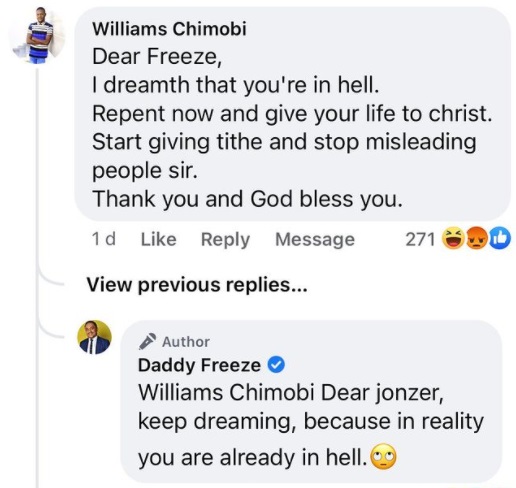 RECOMMENDED ARTICLES