A child, claiming to be a friend of the 12-year-old boy who died after he was allegedly beaten by his fellow students over his refusal to join a cult, has spoken up.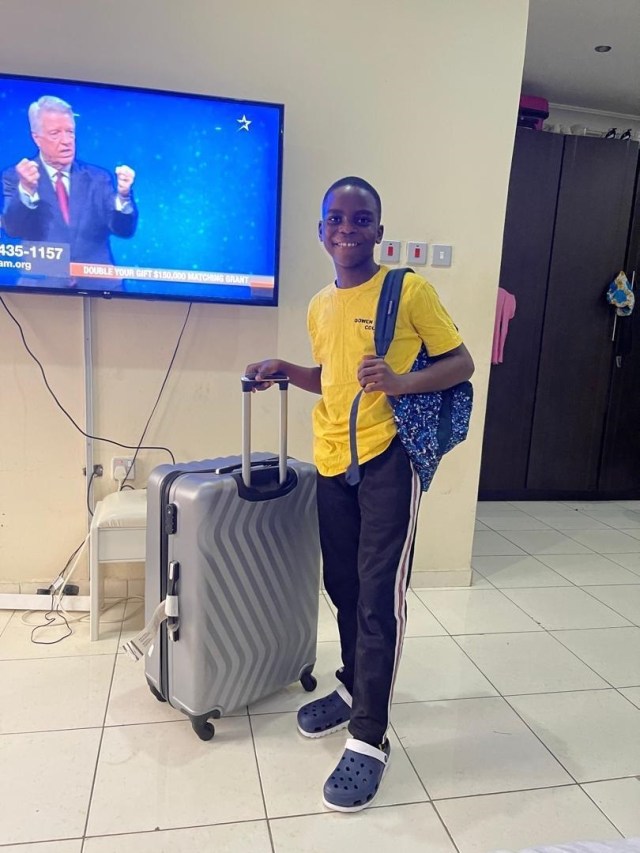 In a video shared online, the 'friend' of Sylvester Oromoni, is seen talking to an adult believed to be his mum about the incident.
He said Sylvester first complained of leg pain and muscle pull, after which they took him to the school's clinic for treatment.
He also alleged that one of the students accused of torturing the minor jumped over the school fence and fled the school, adding that his parents are yet to bring him back to the school.
Speaking further, the child disclosed that another student involved in the case was allegedly picked up by his parents with a convoy.
Watch him speak below,
Meanwhile, the family of Sylvester Oromoni has released a statement, telling Nigerians not to stage a protest against the school.
According to them, they don't want the protest to be hijacked by hoodlums, adding that they will follow the case to a 'logical conclusion'.
See below,
RECOMMENDED ARTICLES