Earlier today, a video which captured the moment some excited fans grabbed singer, Wizkid's leg while he performed on stage in Abuja, went viral on social media.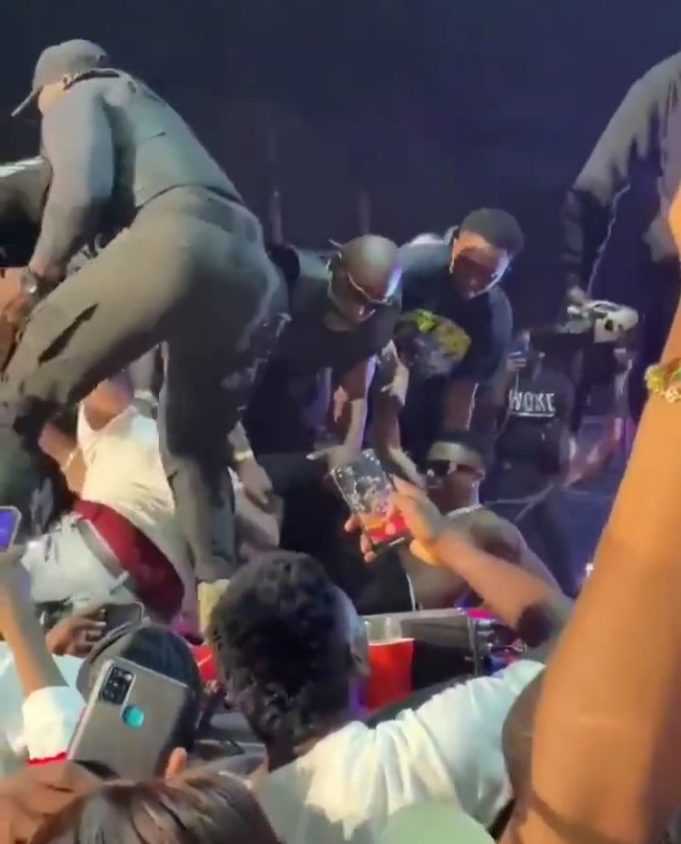 The singer who performed at a concert in Abuja on Friday was met with erratic behaviors from fans who stormed the stage to hug and touch him.
One fan in particular, held on to the singer's leg so tight, to a point he fell to the ground — it took the effort of the singer's security team to evict the fan from the stage.
Just as the singer fell on his feet, he had his designer outfit shredded but that didn't stop Wizkid from telling his bouncers to bring the fan back to the stage.
Watch,
RECOMMENDED ARTICLES