A young man boldly alighted from the motorbike he was on just so he could get the number of a lady who was also on a different bike while they were in traffic.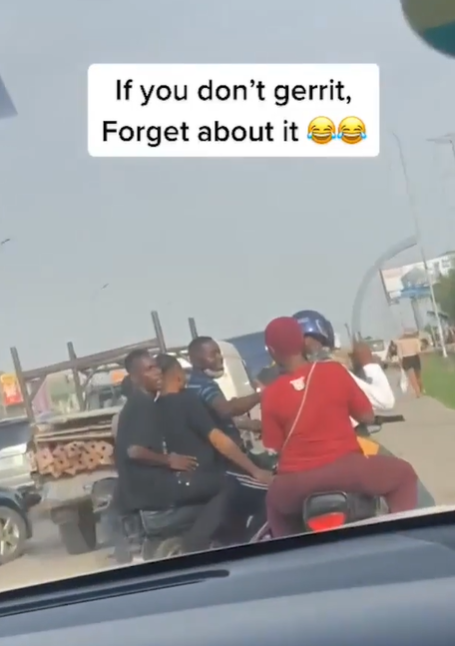 A video capturing the moment the young man came down from an "Okada" he boarded with his friend, to get phone number of a girl on another Okada, was shared online and has since gone viral.
As the commercial motorcyclist carrying him and his friend laughed, the quite bold young man was seen getting the phone number from the lady while hailed by another road user who was the moment.
Watch the video below,
RECOMMENDED ARTICLES