Popular Nigerian rapper and songwriter, Dremo, was attacked by cutlass-wielding men in Lagos traffic on Sunday night, December 19th.
The Davido Music Worldwide artiste who took to social media to share the unfortunate incident advised Nigerians to be careful.
According to him, he and his friends were stuck in traffic when two men who were armed with cutlasses attacked their car, forced the doors open and demanded their phones.
He shared a video of his friend's severely injured hand and revealed that he was lucky to escape the robbers' strike.
"Guys be careful out here, they robbing in traffic these 2 niggas came with cutlass opened the doors and asked us to drop our phone." He wrote.
"I'm fine guys that was my friends hand I was lucky enough to escaoe the other guys strike:, he added in a subsequent post.
Watch video below,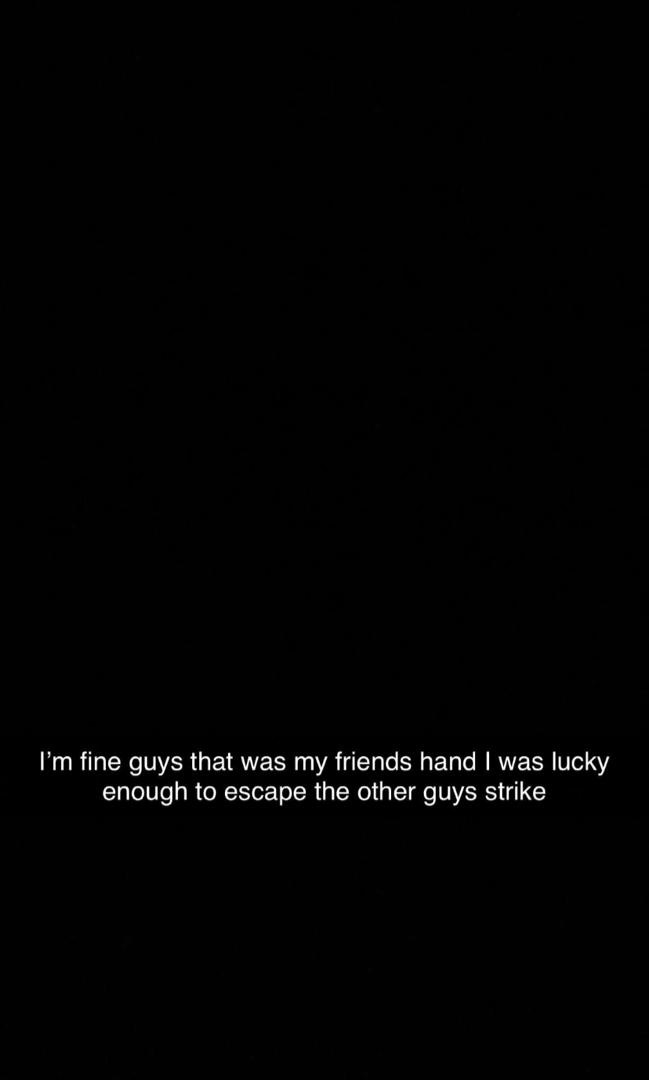 In related news, popular Nigerian singer, Terry Apala and his friends were robbed on Third Mainland Bridge in Lagos on Monday night, September 14th.
The singer who shared a video of his damaged car on his official Instagram page, revealed they were attacked by cutlass-wielding robbers while they were stuck in traffic last night.
He disclosed that the robbers carted away their phones and other valuable items.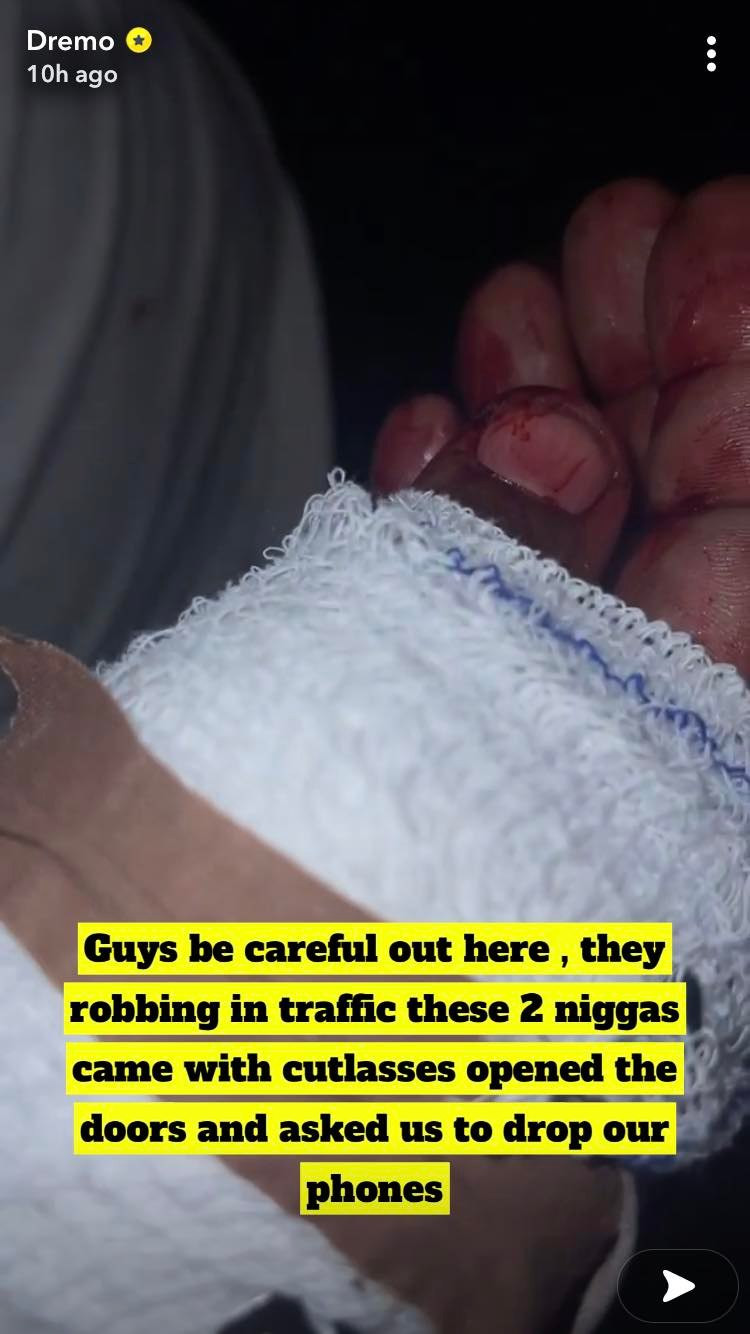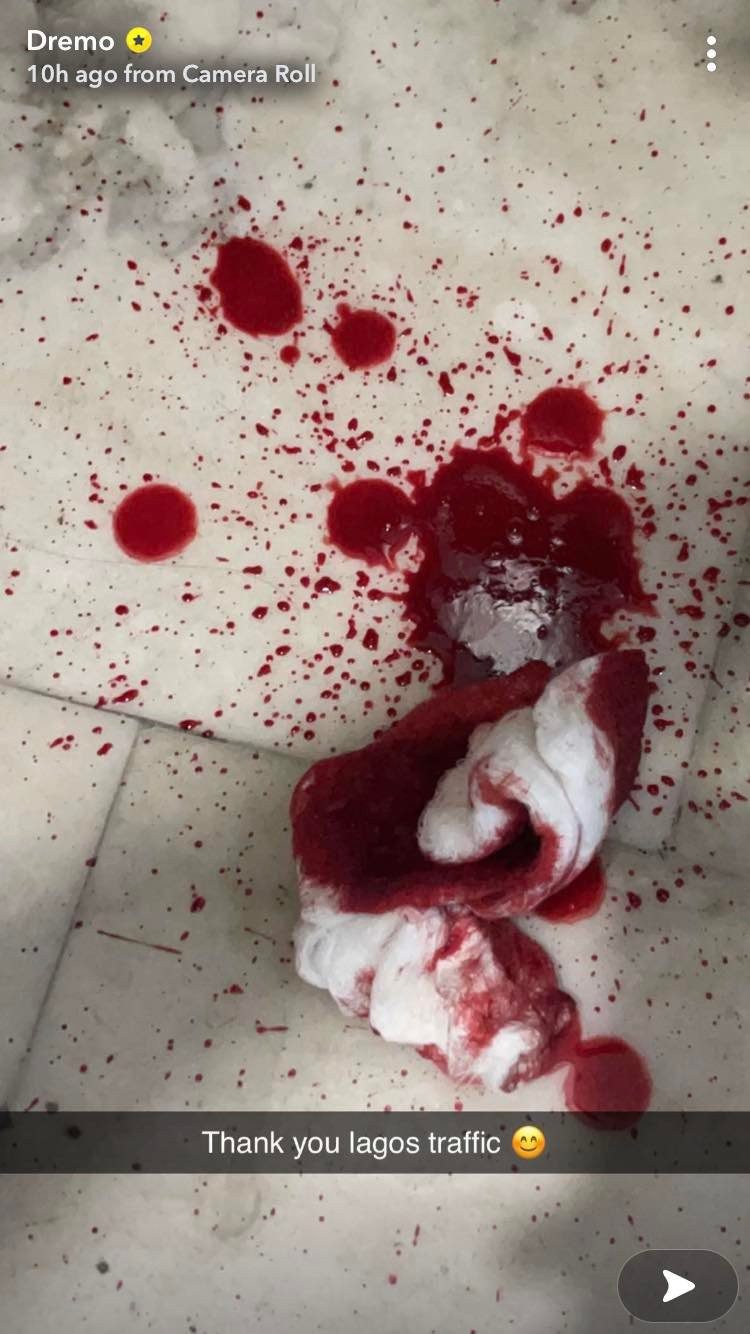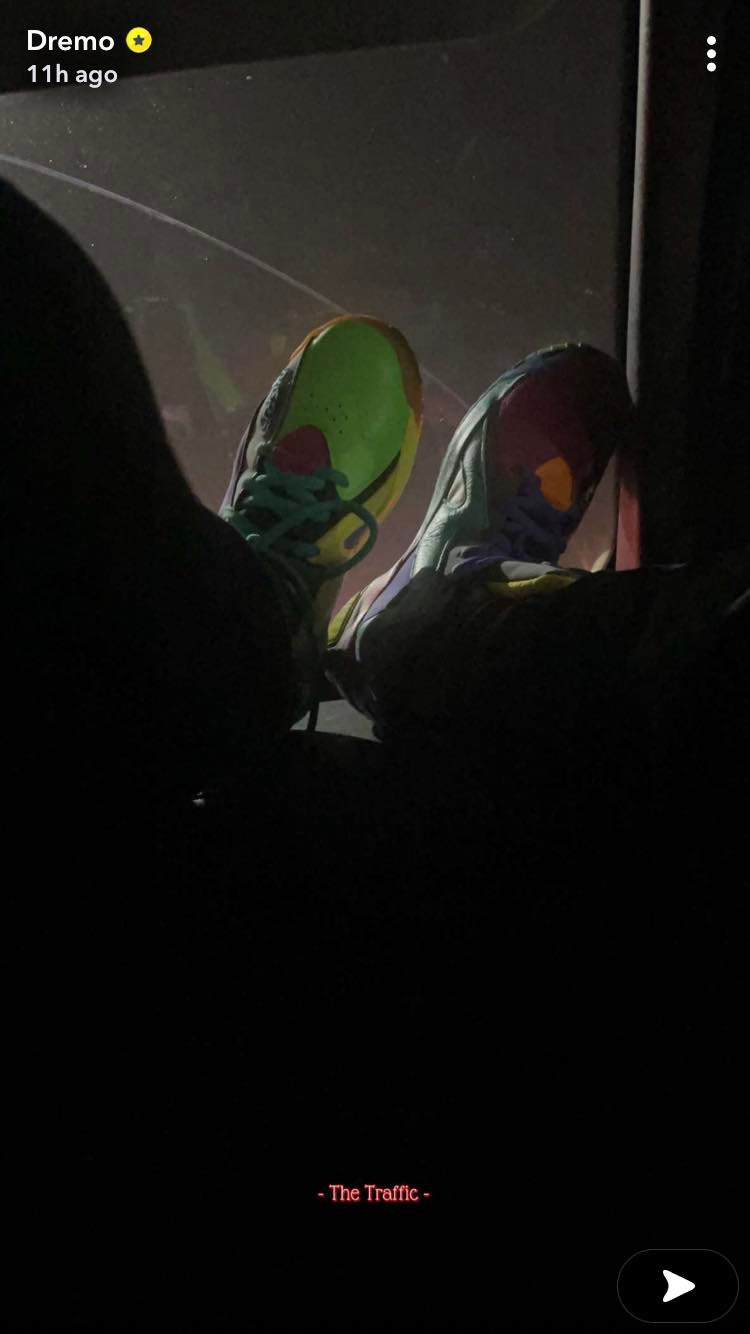 RECOMMENDED ARTICLES