A Twitter user has narrated how a lady who snatched her best friend's fiancé ended up losing him to the cold hands of death only four days to their wedding.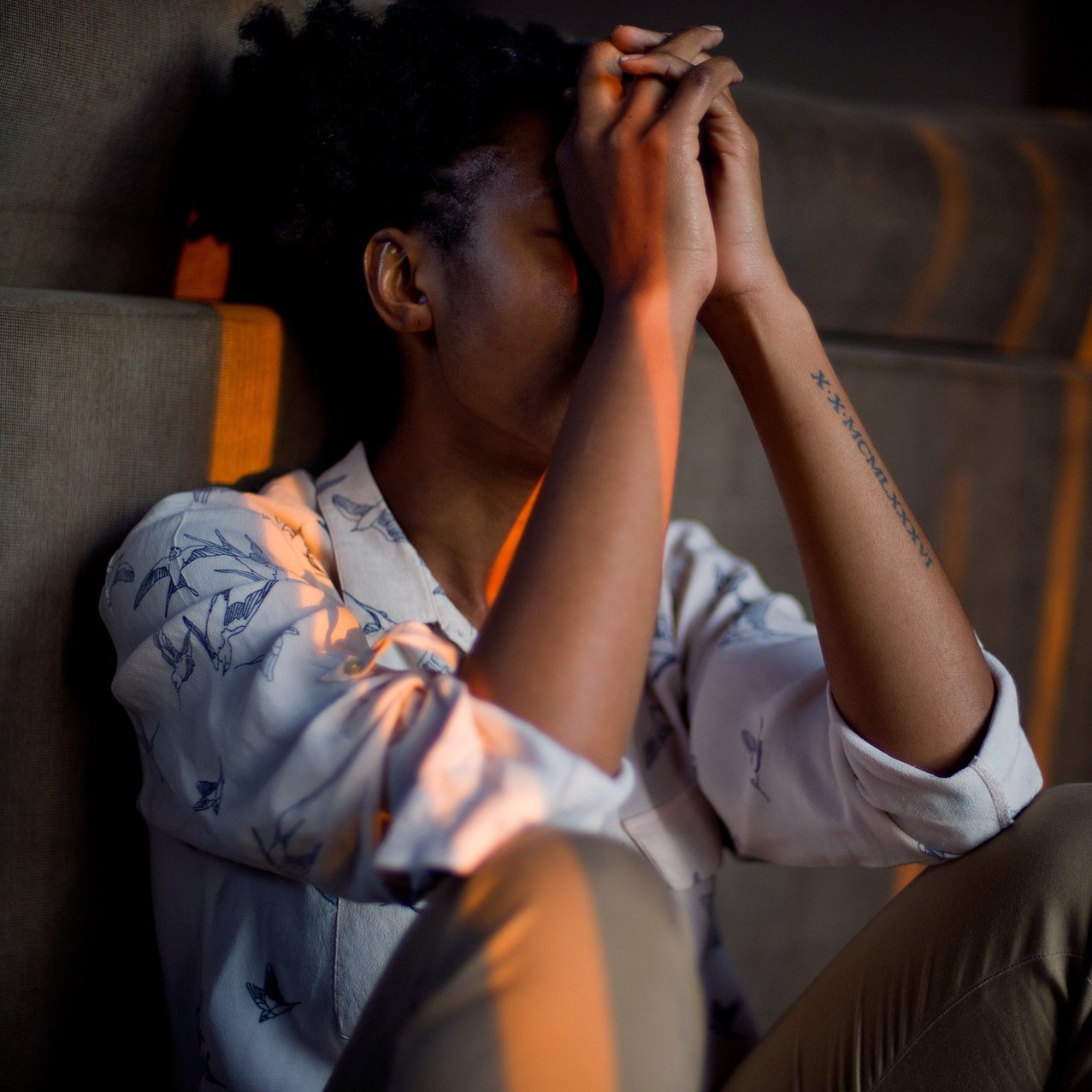 Sharing the story on the micro-blogging platform, the Twitter user @forevertahj, who claimed to be the cousin of the lady who snatched her best friend's fiancé, asked if it was Karma taking revenge on her cousin or a mere coincidence.
According to her, she and other members of their family warned the lady against the relationship after they discovered that the man was already engaged to her best friend and had a child with her, but their warnings fell on deaf ears.
Narrating the story, @forevertahj wrote,
"My cousin "stole" her best friend of 10 years' fiance/baby daddy earlier this year. They got engaged after only being together for 3 months and were set to get married THIS Saturday – we woke up to the news that he died in his sleep.

Both were grimy for betraying the bm/friend. We warned them that nothing good would come out of building a home on another woman's tears but neither of them gave one single ounce of a f*ck. Some of us weren't even invited to the wedding because we were "jealous" of their love".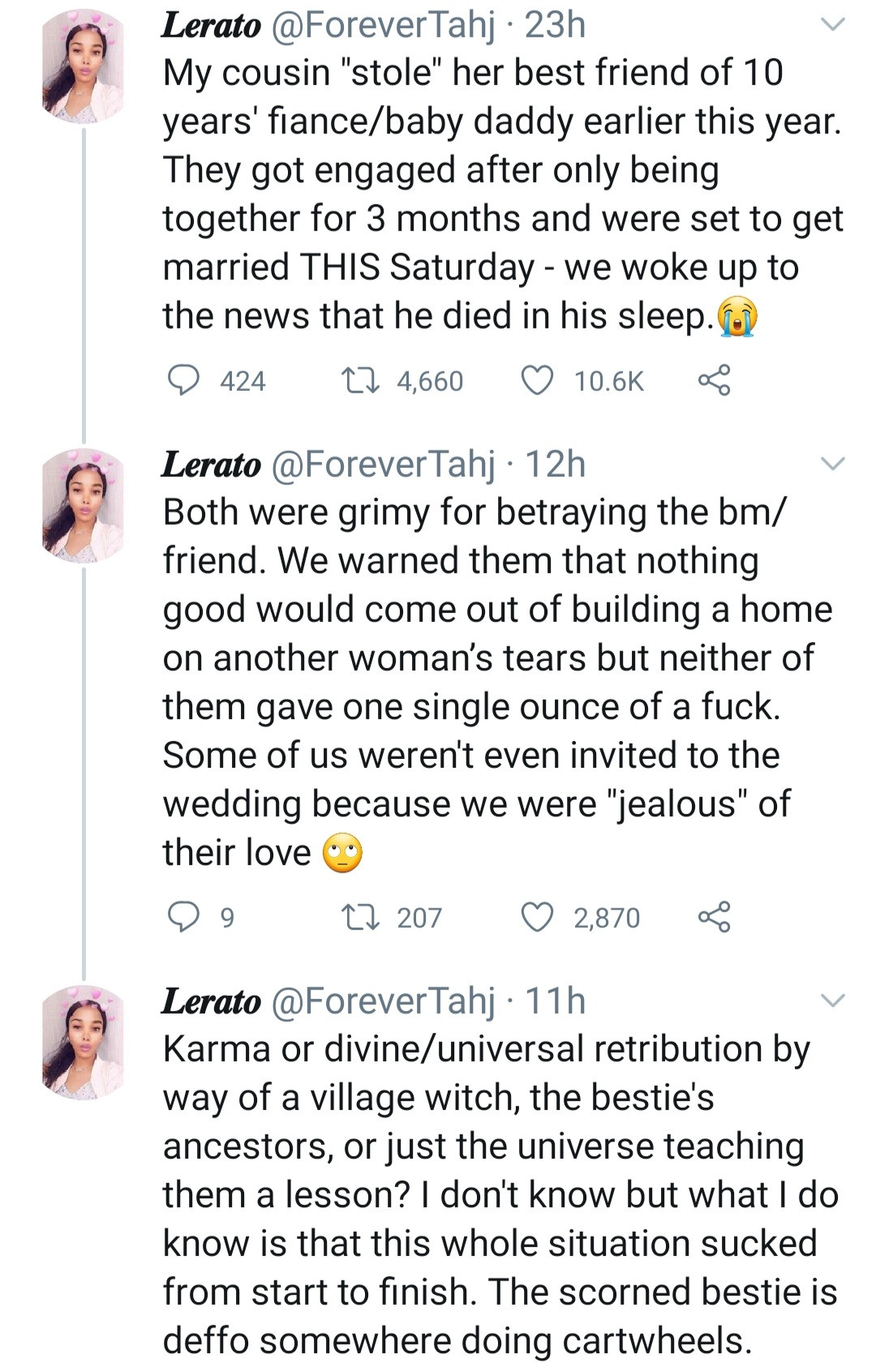 RECOMMENDED ARTICLES