Nigerians have dug up an old tweet of Ghanaian rapper, Shatta Wale trying to identify with Nigeria after he lambasted them and their artistes.
The reggae-dancehall artist had in series of tweets slammed Nigerians, asking them to be grateful to Ghana for supporting their artistes.
He claimed Nigerian artistes see Ghana like heaven and they come there for numbers before they can get global recognition.
"It's the truth, your artistes come here for numbers before the world can recognise them. Appreciate Ghana supporting your artiste and stop this foolishness." His tweet read in part.
However, while the singer has continued to drag Nigerians, they have now dug up a tweet from two years ago showing Shatta Wale jubilating after he got a Nigerian passport and a work permit.
"Thank God I just got my Naija passport with with permit. Proud Naija boy." he wrote.
Meanwhile, another tweet of Shatta Wale admitting that Nigerians have gone for it in the art of music, while urging video directors in Ghana to be creative and stop copying their Nigerian counterparts, also resurfaced.
See his posts below,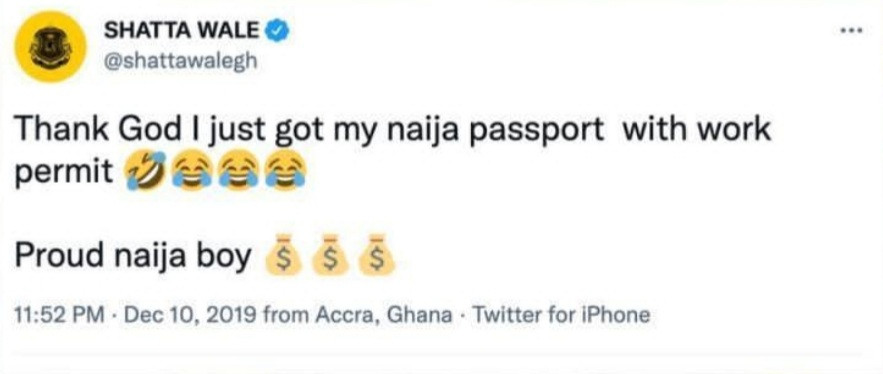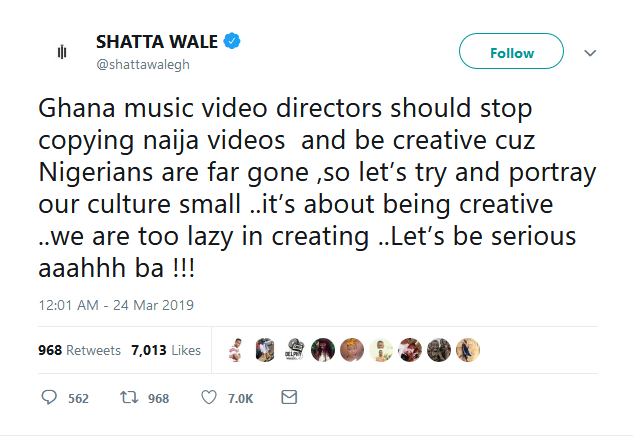 RECOMMENDED ARTICLES