Nollywood actor, Ugezu J Ugezu, has replied a lady who asked him to upgrade his phone because the one he's using doesn't suit his celebrity status.
According to the filmmaker, the lady sent him a DM asking him to change his phone, as it's not befitting for a celebrity to use a phone for more than one year.
In reaction, Ugezu stated that he has been using his phone for over 2 years and has no plans to change it anytime soon because it's still serving it's purpose perfectly.
Taking to his official Instagram page, he wrote,
"Different people, different priorities. So this lady actually came into my DM to say she noticed I have been using one phone for almost 2 years, that I should change the phone, that it is not befitting of a celebrity to use one phone for a year. I am still shocked. I never told anyone I am a celebrity, I am actually a priest. The phone is even 3 years plus why must I change a phone still serving me perfectly? Wahala plenty for Nigeria".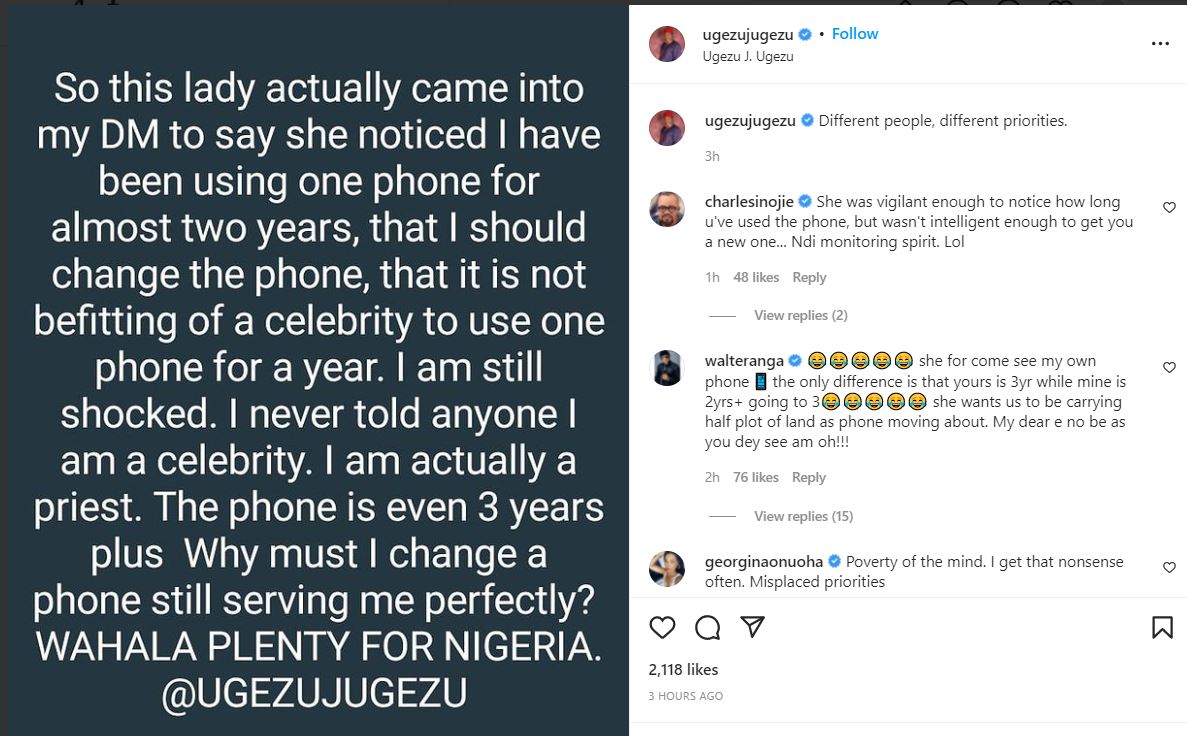 RECOMMENDED ARTICLES