A young man has melted the hearts of many after he treated his ex-wife's current husband to a pleasant surprise for taking care of his kids.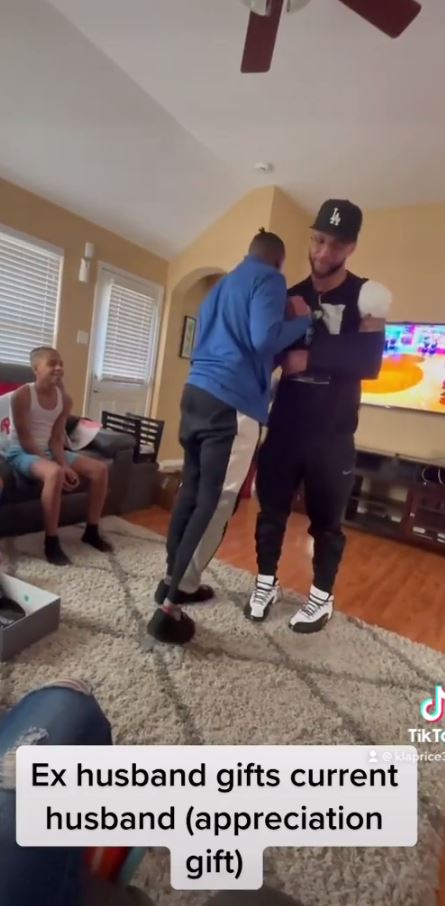 A video that found it's way to the internet captured the heartwarming moment the man presented a pair of new sneakers as an appreciation gift to his estranged wife's new lover.
He thanked him for being an amazing step-father to his kids and appreciated the cordial relationship between his ex-wife's current husband and his kids.
Astonished by the gesture, the stepfather, on receiving the gift, gave his wife's ex a warm hug.
The two men have been praised on social media for the maturity and the understanding they displayed. See some reactions below.
@realtwiinstar, "Shoutout to both of them. Ain't no reason to have drama. At the end of the day they play for the same team, them kids".
@robertbobbyfai, "Phenomenal! A reminder that black men, black fathers should celebrate and be thankful for one another regardless of the family dynamics."
@adorpam, "REAL MAN SHIT ‼️and what I'm feeling is it's done in front of the kids‼️Lets them know, we all on the same page, ain't no playing us against each other, NO DRAMA 🎭 round here ‼️💯💪🏽".
Watch video below,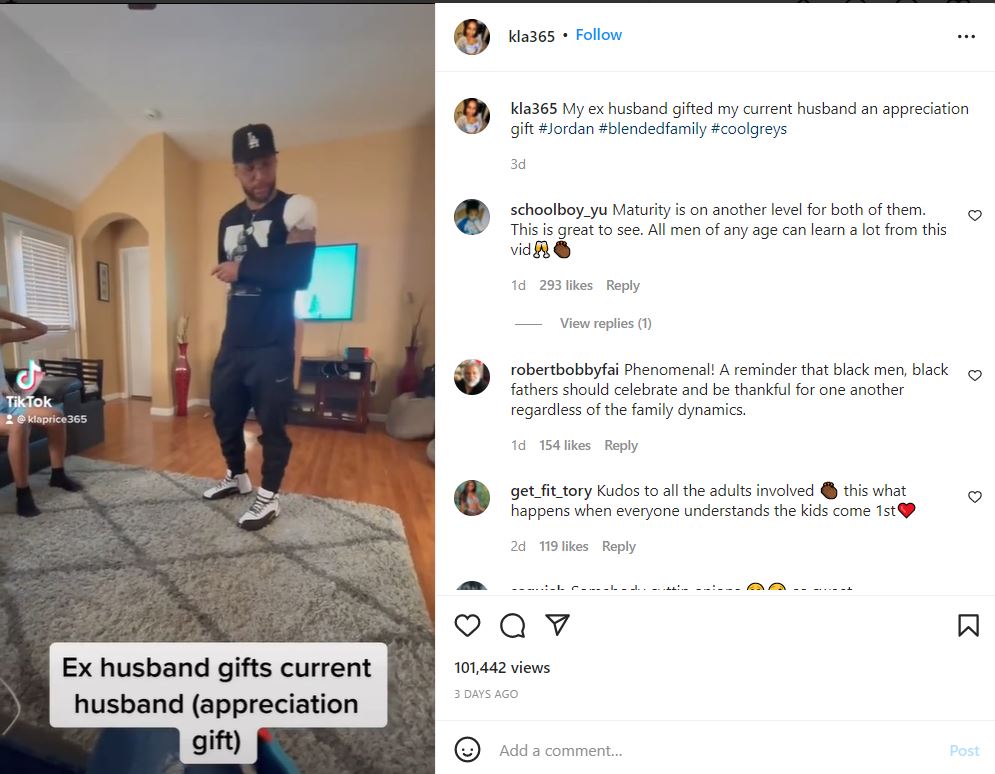 RECOMMENDED ARTICLES