Popular Ghanaian musician, Livingstone Satekla, otherwise known as Stonebwoy, has said that Nigerians don't reciprocate the love they receive from Ghana.
Stonebwoy made this assertion in a statement reacting to his colleague, Shatta Wale claims that their country had always supported Nigerian singers, but they don't get the same love and support from Nigerians.
According to him, although Shatta wale did not handle the issue the right way his concerns are valid.
It can be recalled that Shatta Wale had in a series of tweet drag Nigerians and Nigerian artistes.
"As the big family that we are, we all draw diverse creative inspiration from one another – no wonder then that we have similar cultures and values across the continent, and this cross-pollination is clearly shown in our music and sound.

"With the advent of the modern-day nation-state, each independent nation is uniquely gifted in order to contribute its quota to the overall status of Africa's entertainment and creative arts scene.

"To do this, we must support each other in equal measure. Our brother nation Nigeria has done very well to mark many of the biggest milestones in the entertainment scene and is putting Africa on the global map due to the strength of its population (amongst other qualities).

"Accordingly, our Nigerian brothers must consider that with their great power comes the responsibility of helping to forge a united African front by deliberately allowing music from the other African countries which pollinate Nigerian music to flourish on Nigerian platforms on local and international levels." Stonebwoy wrote in part.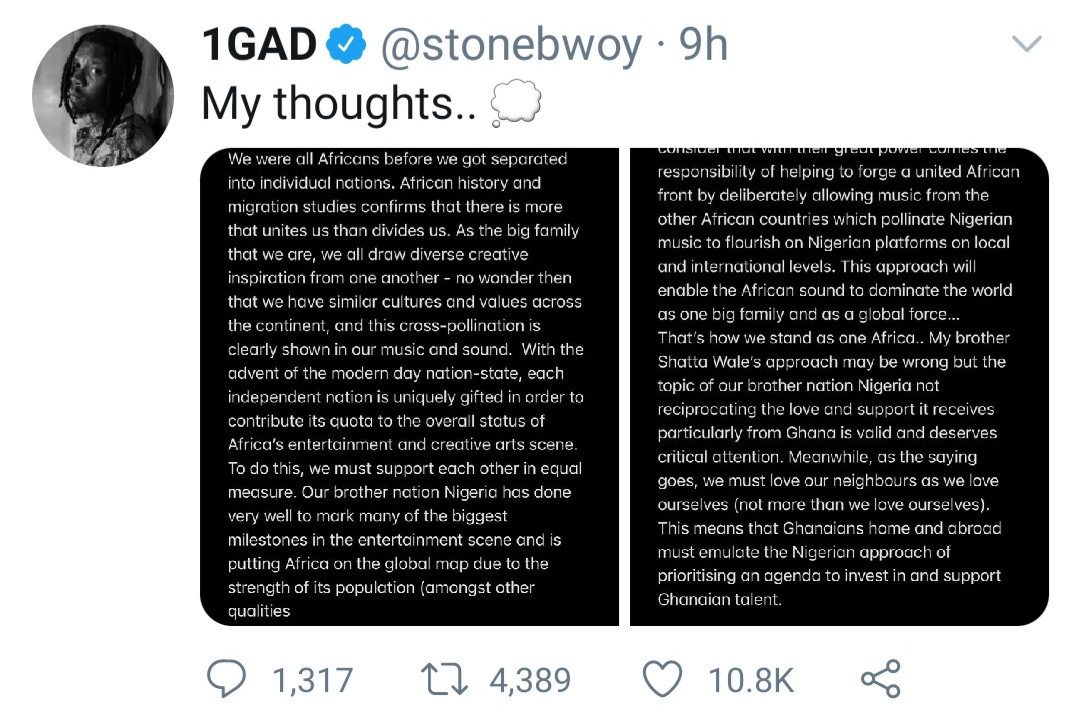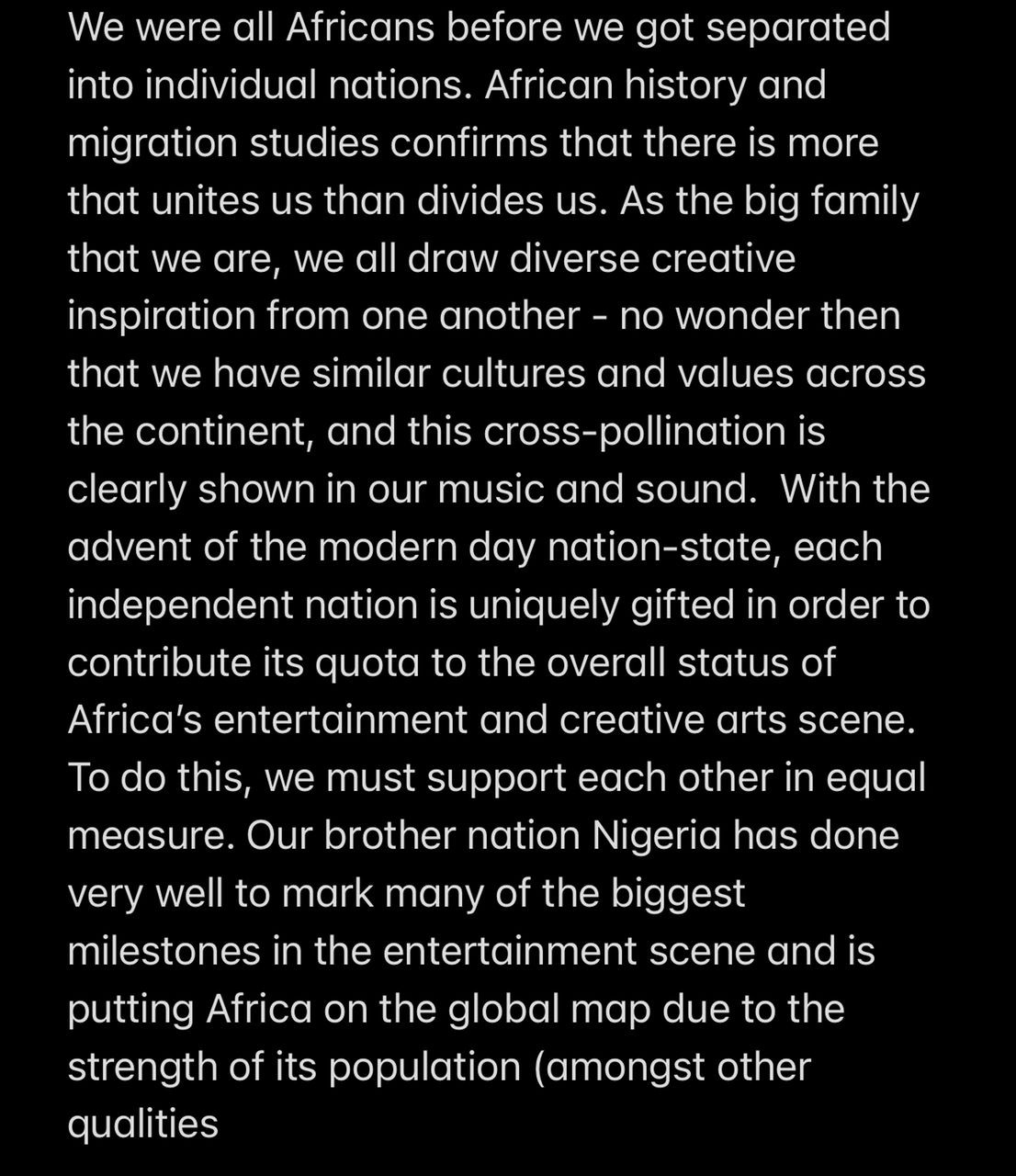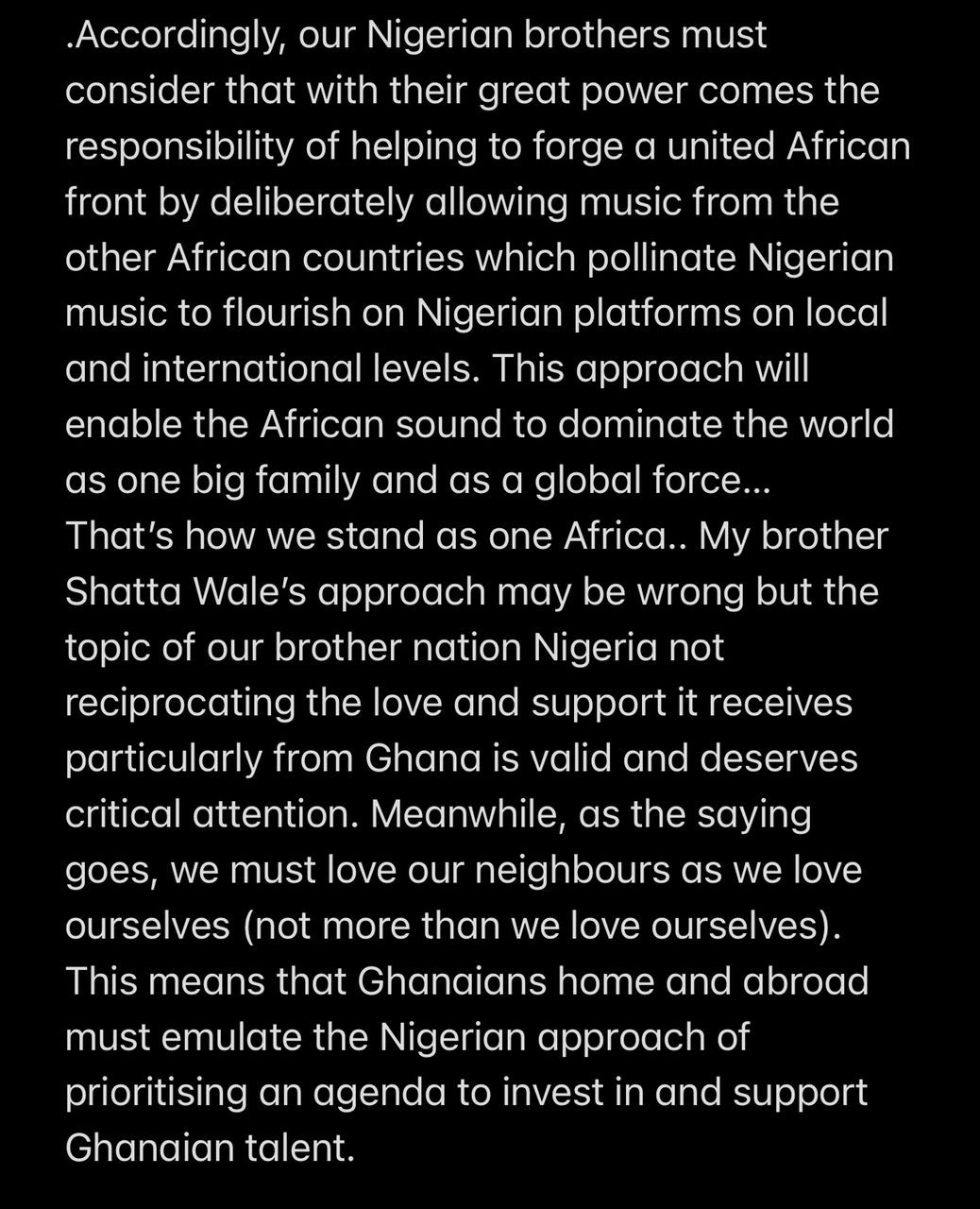 RECOMMENDED ARTICLES