Gay rights activist, Bisi Alimi, has sparked outrage from Nigerians on social media after he said that no one in Nigeria will make heaven.
The openly gay Nigerian stated this in a post shared on his Instagram story on Thursday morning, January 13th.
According to him, Nigerians beg for the rapture to happen as if heaven is guaranteed for them. He, on the other hand, expressed skepticism about the existence of heaven.
"The way Nigerians beg for rapture to happen, you will think they already have admission letter to the so called heaven. But I got news for you! No one in Nigeria will make heaven (that's if there is anything like heaven in the first place), Not even ghetto heaven", he wrote.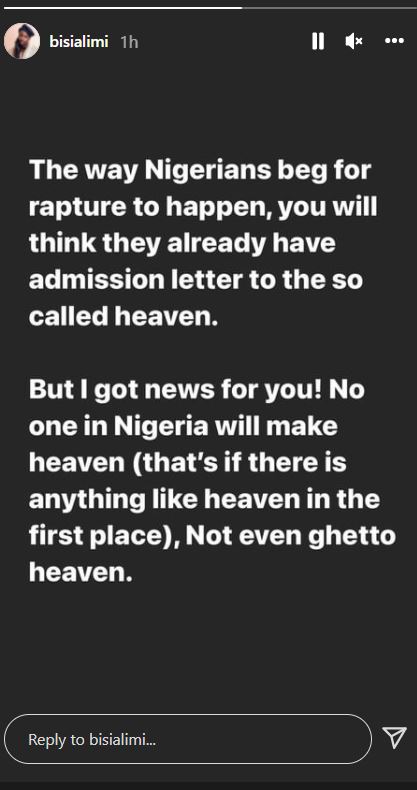 His post didn't sit well Nigerians who trooped to the comment to rebuke him. See some comments below,
@ceemplybecca, "It's you and your family that won't make heaven 🙄you Dey ment".
@essybrainn, "Speak for yourself and your family 😂".
@uche_iwuji, "My people perish for lack of knowledge".
@u_ju_nwa, "Na you.. As for me and my household we shall inherit the kingdom of God".
RECOMMENDED ARTICLES