Popular Nigerian socialite, Noble Igwe, has opined that men who are capable of keeping clean beards can never have body odour.
Noble Igwe stated this in a recent Instagram post, flaunting his clean full beard.
According to him, he's been keeping his beards for a long time and can assert that a man's beard shows whether he's clean or not.
"Any Man that can keep a clean beard will never have Body Odour. I was beard gang before your MCM grew his first pubic hair." He wrote.
See his post below,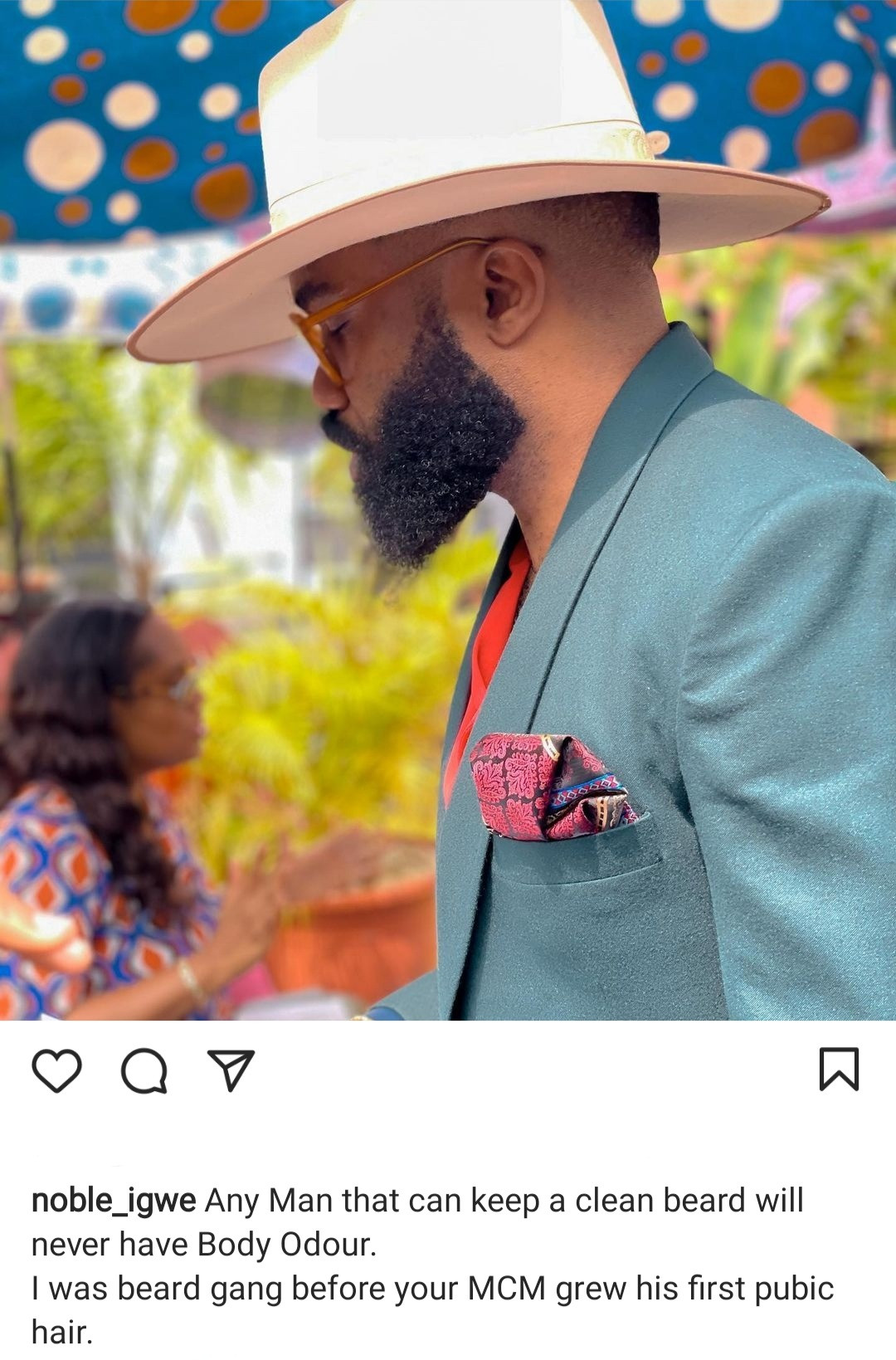 In other news, British-born Nigerian actress, Beverly Naya recently took to her social media page to share a post centered on women and their attachment to men's beards.
The actress in her tweet said "once a guy decides to lose his beard, he will also be losing about 70% of women physically attracted to him".
See her tweets below;
"Once a guy decides to lose his beard, he'd also be losing about 70% of the women who are physically attracted to him. Better to not have a beard and gain a woman's attraction than to have grown one, cut it and then lose her desire for you altogether lol."
RECOMMENDED ARTICLES