A Nigerian Twitter user recently took to the platform to narrate how his friend, who relocated abroad two years ago, is moving back to Nigeria because of hardship.
According to the Twitter user, @Tweetoracle, the friend left his job where he was earning N350K per month in Nigeria for a greener pasture abroad, but things haven't been going as planned.
He said his friend who regrets relocating to Canada is now planning to move back to Nigeria for a fresh start.
"I have a friend who was earning N350K in his job here in Nigeria and he left it all to journey abroad. Two yrs on, he keeps complaining with bitterness what a mistake that has been and how not easy life is abroad. He is planning to come back this year for good. Have a plan!", his tweet reads.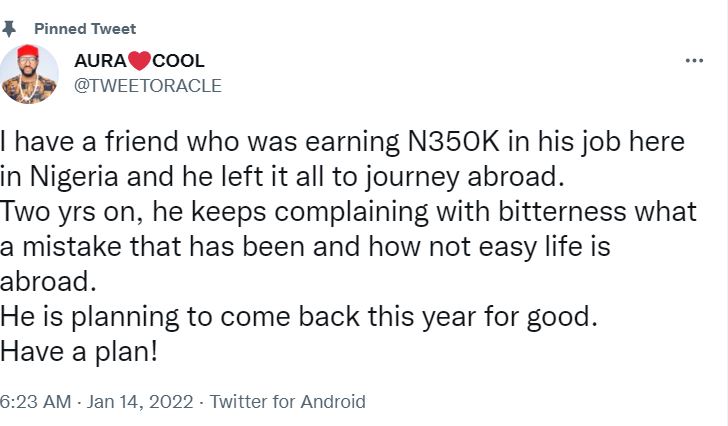 His tweet generated tons of reactions from Twitter users, including popular US-based Nigerian singer, Samklef, who opined that the man couldn't make it in Canada because he's lazy.
"Ur friend is lazy. Lol.. job discrimination is the reason why a lot of people will remain poor. Common health care workers makes nothing less than $3k to $4K a month I have friends in it that makes $100k a month. He should go back." Samklef tweeted.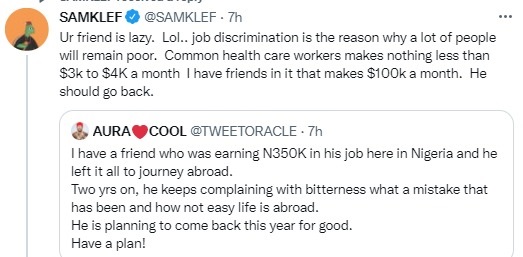 See other reactions below,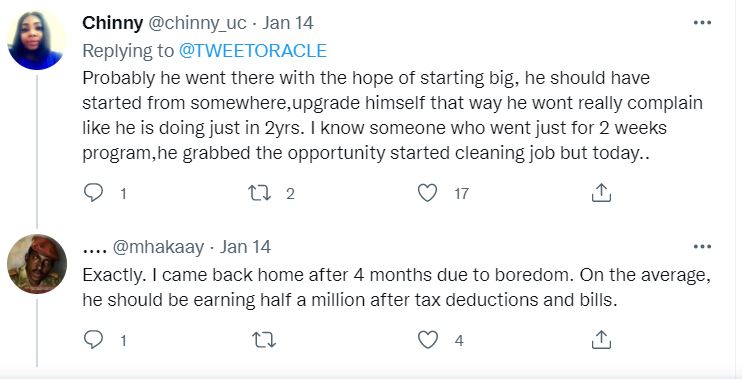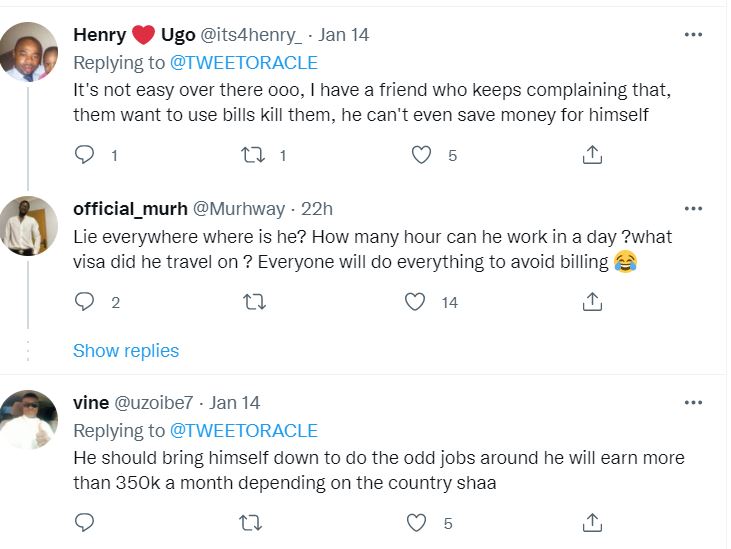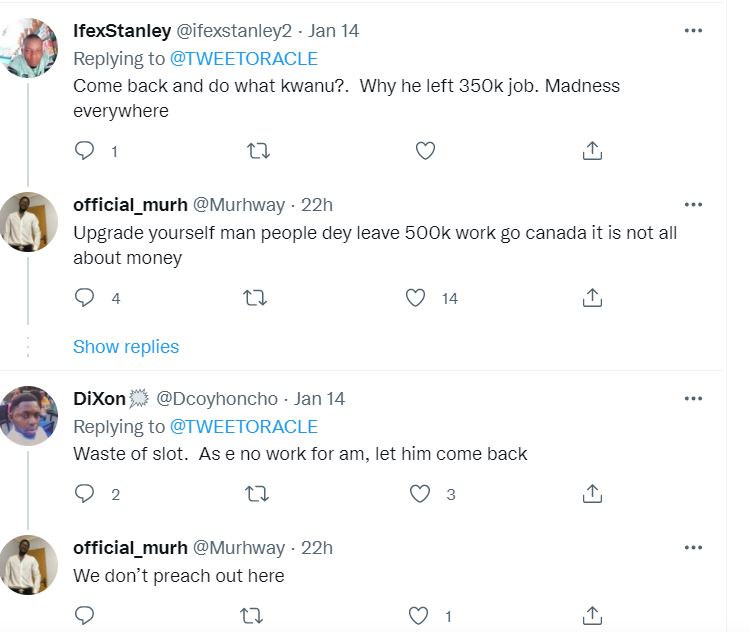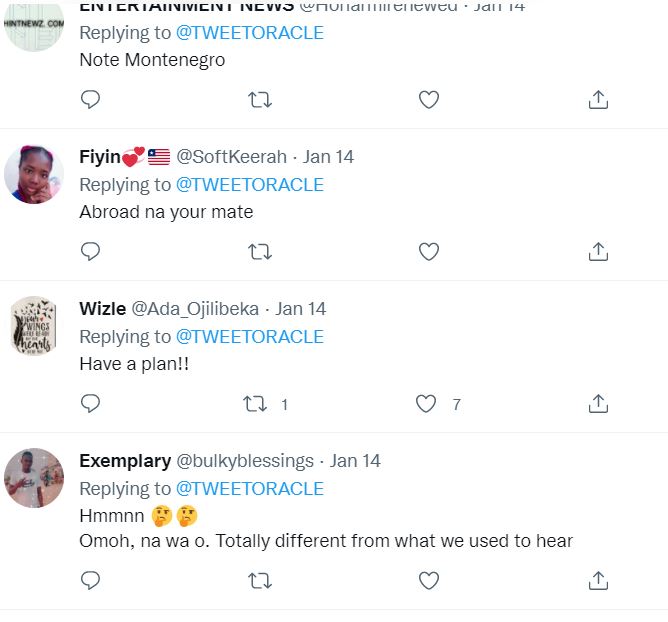 RECOMMENDED ARTICLES