A Nigerian tech-lawyer has asserted that women should be exempted from work on the first two days of their monthly period.
Motunrayo with Twitter handle @tunnie__, took to the popular micro-blogging platform to make this assertion. According to her, it's unfair for women to be expected to work maximally when they are in pains.
She also recounted an experience she had while writing her final exams in law school.
She tweeted,
"Women SHOULD NOT have to work on the first two days of their periods (at least).
It is the ghetto and the definition of unfairness. How are we supposed to have the ability to be "normal" and put in best efforts when we are in tremendous PAIN?
I remember Bar finals; corporate. My period started that morning & I was so destabilized mentally & in physical pain. It was torture; I don't know how I wrote that exam.
Even forgot my exam slip and took my prophetic declaration to the hall. Don't know how they missed that."
See below,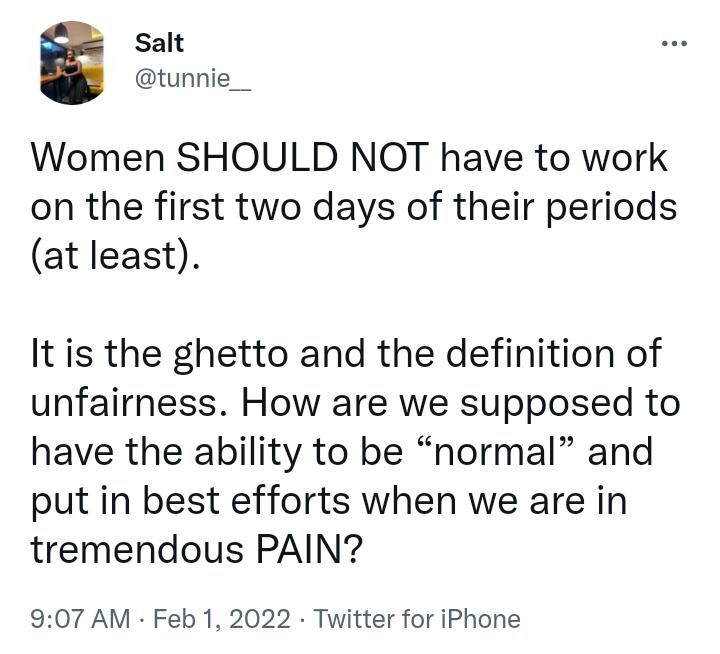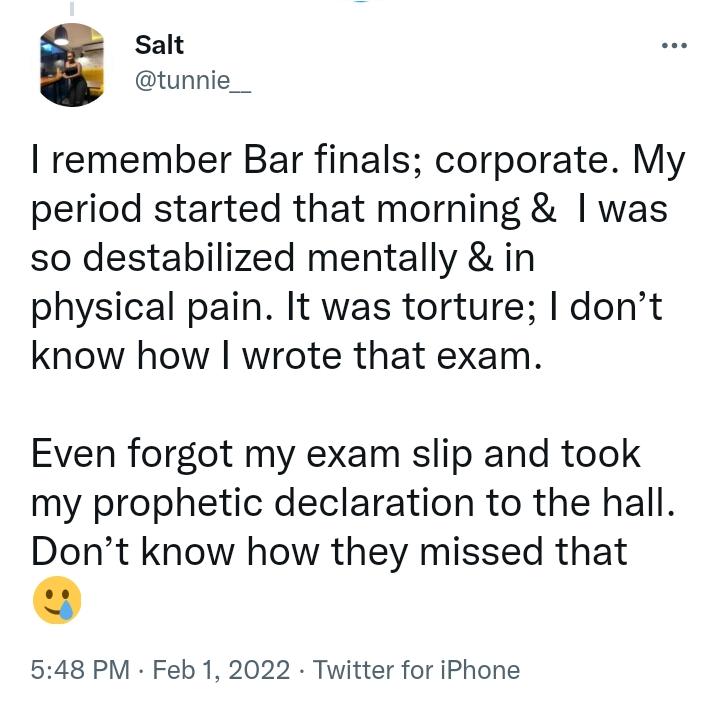 RECOMMENDED ARTICLES