A Nigerian-American man, identified as Fayemi Ifatonuola, has shared a video of how he got initiated into Ifa worship after discovering his ancestral roots.
Fayemi who is based in Texas, US, took to video sharing platform TikTok to mark his one year anniversary of travelling to Nigeria to connect with his roots.
He visited Ile-Ife Ife in Osun state and underwent the initiation rites into Ifa worship. He also disclosed that he bought a piece of land in the community.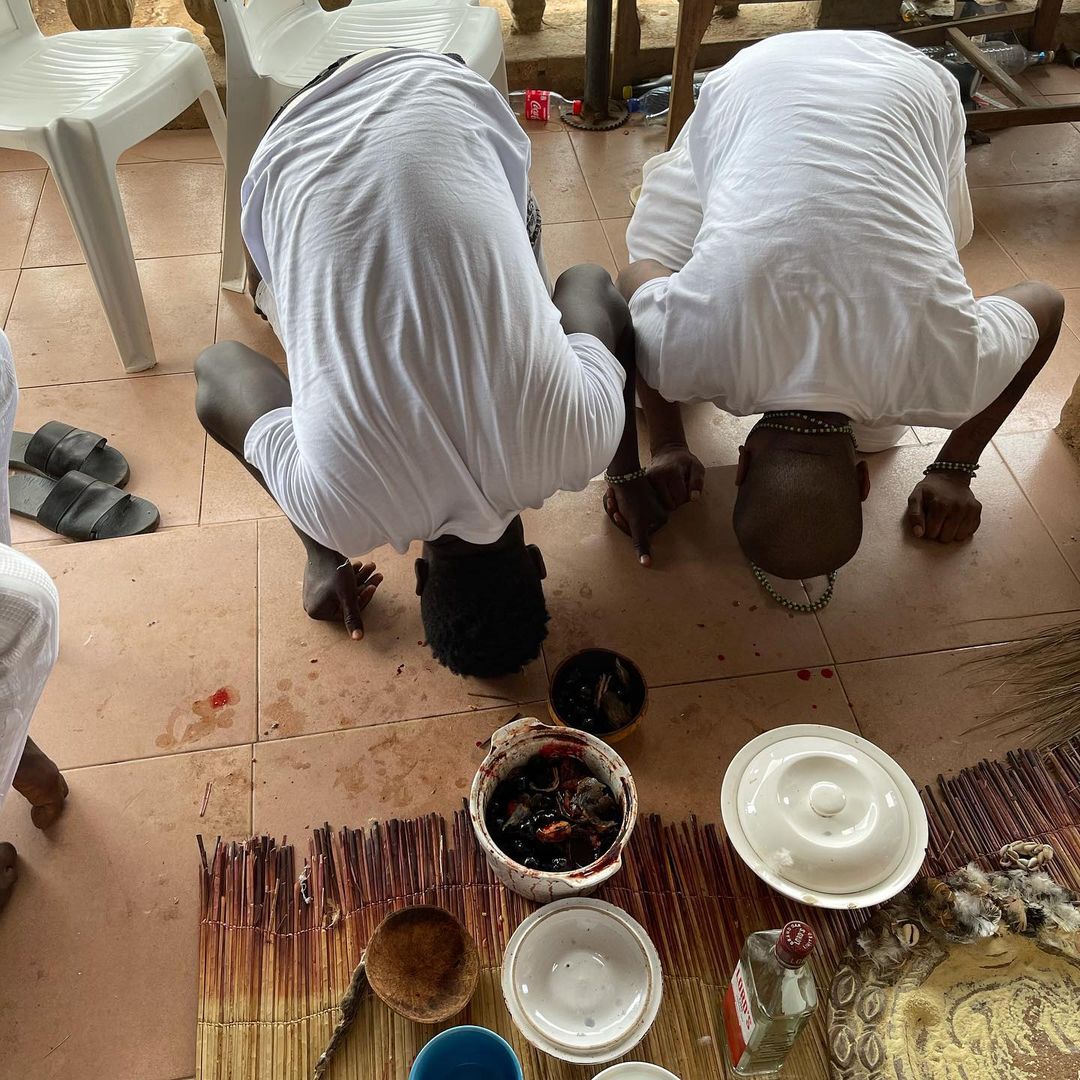 He captioned the video, "It's nearly one year since I found my roots, travelled to Ile-Ife Nigeria, bought land and was initiated into Ifa."
Watch below,
The video has stirred mixed reactions on social media.
While some netizens congratulated him for connecting with his ancestral roots despite being an American, others opined that his decision to return to Nigeria for the initiation rites was influenced by "spiritual powers".
RECOMMENDED ARTICLES