Controversial exotic dancer, Jane Mena has asserted that trying to use juju to secure a man is an unfruitful process.
The dancer and entrepreneur asserted this in reaction to a viral report that a 19-year-old girl allegedly resorted to fetish means to try and hook a man from whom she covetously wants materialistic things.
The viral report shows a video of the fetish item that was processed by an alleged 19-year-old girl — it consists of a handwritten note that was embedded inside an onion vegetable and placed inside a calabash.
Watch the video courtesy of IB9Ja,
In reaction to this, Jane Mena asserted that the process is a futile one and only a waste of money. She wrote,
Wanna know the funny thing, E NO DEY WORK. Just wasting money that I can use for giveaway to increase your followers.

Ask anynone that has tried it. Look at their lives at the end of it all, still desperately single and meeting the wrong men cos they've sold their lives to the devil

Looking for love is like trying for pregnancy, it comes when you least expect.
This generation, once a man has money, the next thing
Dem don dey find Instagram babalawo to lock am.
E no dey workkkkkkkkk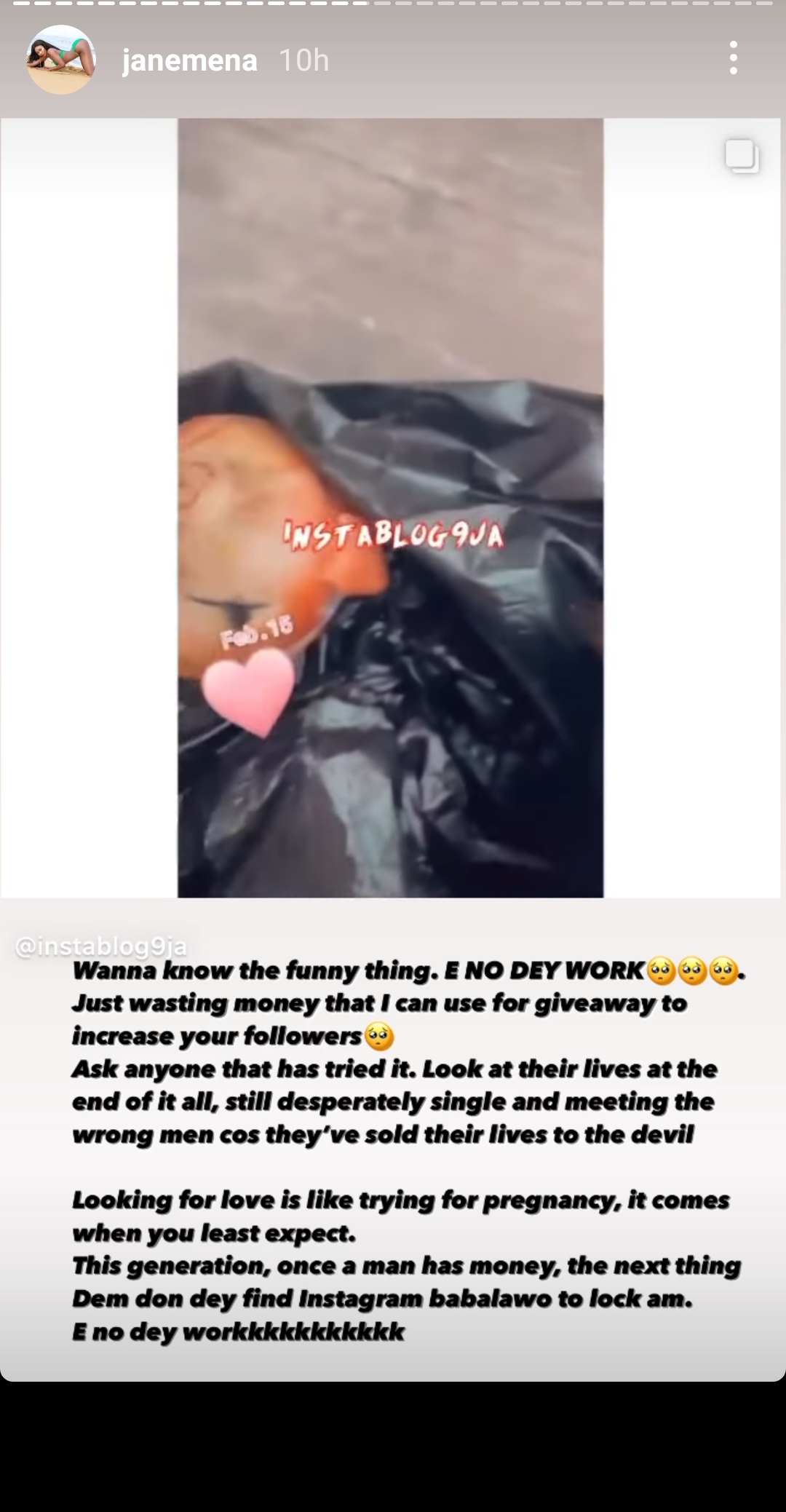 RECOMMENDED ARTICLES