In a rather enthralling video that was shared online, a group of little children can be seen weeping while watching a TV Soap and discovering their favourite character had died.
The little children who were watching the soap with the rest of their family, burst into tears after seeing the moment an actress, who happens to be their favourite character on the show, was being laid to rest.
The show is a quite popular one from English-Bollywood channel, Zee World and the heartbreak the kids felt after watching the scene which featured the actress' loved ones also crying at her demise, has stirred reactions on social media.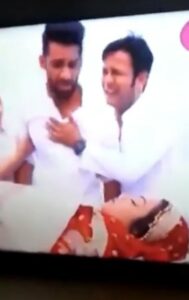 Watch the video as you scroll,
RECOMMENDED ARTICLES