A 50-year-old woman is pregnant with her own grandchild after becoming a surrogate for her 24-year-old daughter who can't conceive.
The Utah-born woman, identified as Chalise Smith, offered to carry her daughter's child after she was diagnosed with a devastating auto-immune disease which has made it impossible for her to conceive.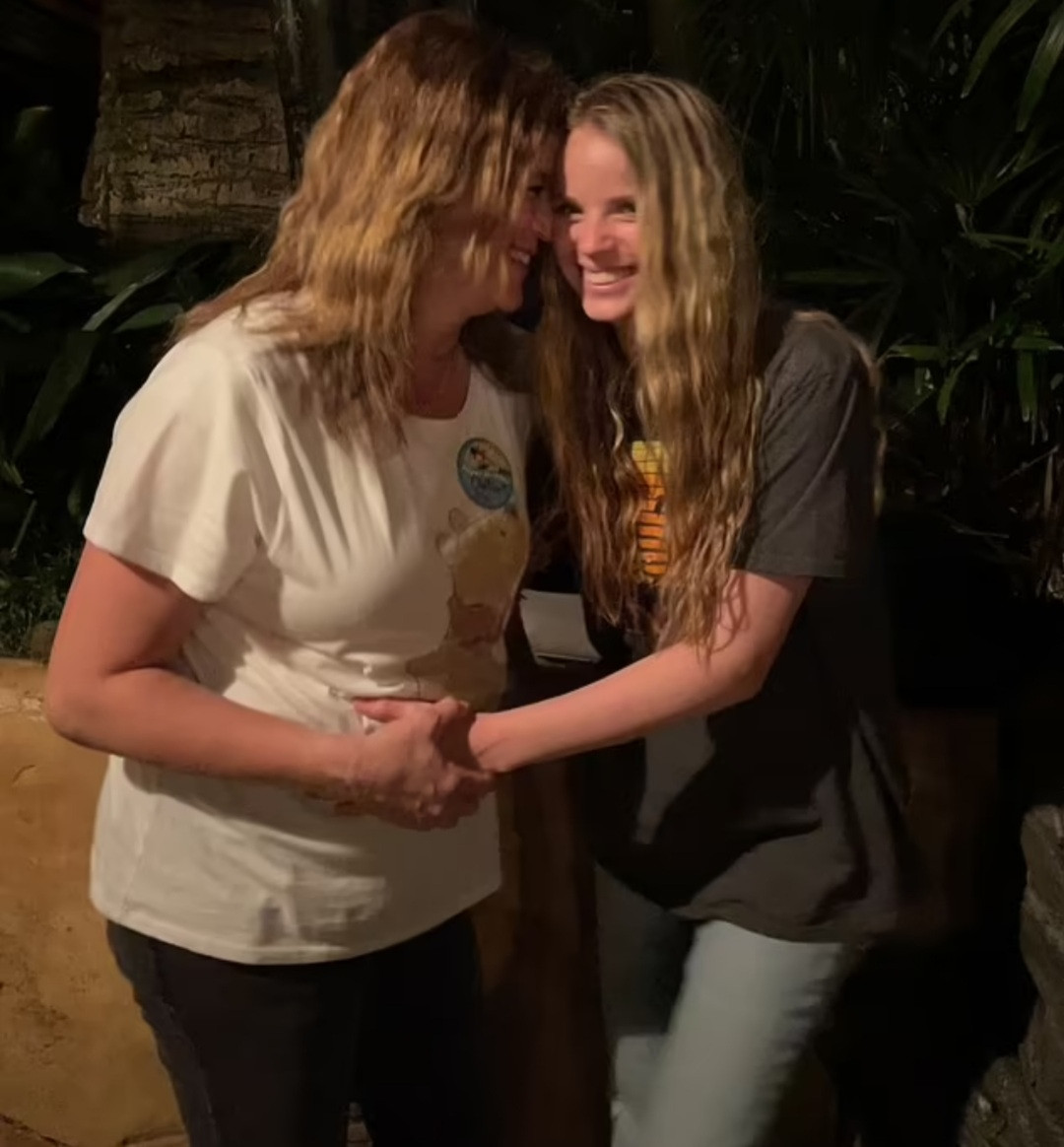 Her daughter, Kaityln Munoz, was diagnosed with the disease that attacks healthy parts of her body called Sjogren's Syndrome in 2019, and she also suffers from endometriosis.
Luckily, she was able to conceive and give birth to her first born who is now 2-years-old through IVF before she was diagnosed with the illness.
Chalise, a mother of eight, knows her daughter's dream is to have a large family like hers and willingly offered to be her surrogate.
She said,
"I told Kaitlyn that everyone needed to be 100 per cent on board, Kyle (Chalise's husband and Kaitlyn's father), Miguel (Kaitlyn's husband), and Kaitlyn herself.
"I was already 100 per cent in, but if there were any single doubts from anyone involved in the decision, I didn't want to keep pushing.
"Everyone agreed and my husband was 110 per cent with me all the way through.
"With my age, I had to go through a lot of health checks before I could get the all clear for becoming a surrogate.
"But once we were given the all clear, I had two embryos implanted in September, and that has resulted in me now being pregnant with my granddaughter."
She is slated to give birth in May 2022 and the whole family can't wait for the baby' arrival.
RECOMMENDED ARTICLES