Big Brother Naija star, Angel Smith has been called out for allegedly refusing to settle the lady who managed her social media accounts while she was in the house and threatening to sue because they didn't have a contractual agreement.
Twitter user @rsvptemple who claims to be the social media manager's brother, took to Twitter to lambaste the reality show star for failing to meet her end of the bargain.
He also claimed Angel's parents didn't make substantial contributions towards her social media campaigns while she was on the show, despite her claims that her father was the one managing her account.
@rsvptemple who is irate over the alleged issue wrote,
"yeah, my recent tweets have been about @theangeljbsmith whose account was handled by my sister @thatsapphiree while she was in the house.
This razz babe flat out refused do the agreed handler reveal and doesn't want to pay either. and she wants to sue.
sue, you fucking idiot.
next thing, they'll come and yarn that her mental health se kinikan – as per my sister's mental health doesn't matter?
you, that your midget manager named Lola, and that broke boi crybaby-Foresythe with the itsybitsy teenie weenie wiener, please sue.
This babe went into the house with literally zero coordination. I don't need to yarn much about the work the handler put in cos we all saw it.
to think you'll finesse your way out of putting out one fucking tweet recognising my sis for her work?
nah, this werey wan touch me.
This babe spent her days as emoslut posturing that her dad has money, oya, let her dad produce receipts of all his donations to her campaign.
and this is aside from said man almost ruining the pr team's efforts cos he can't shut the fuck up."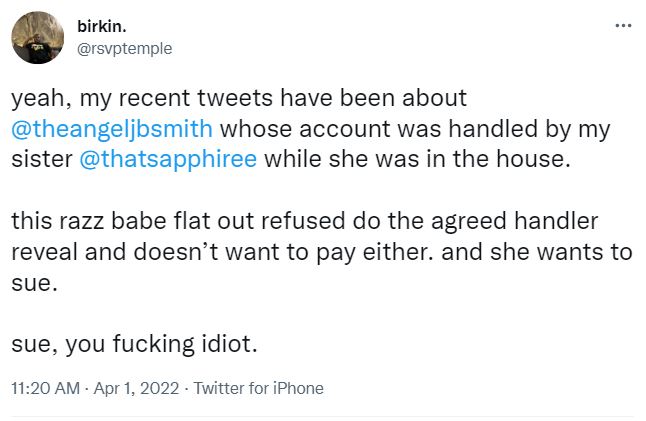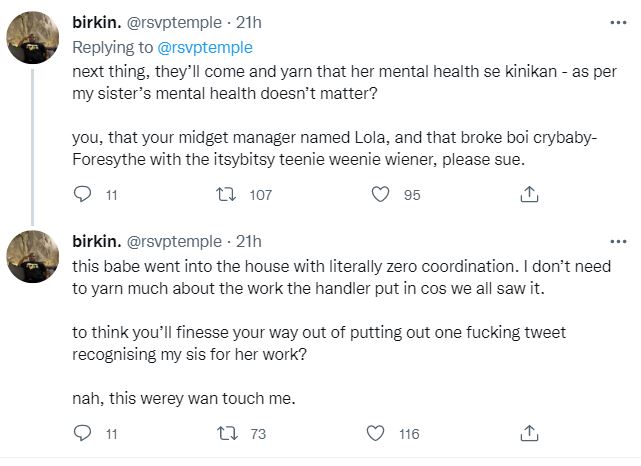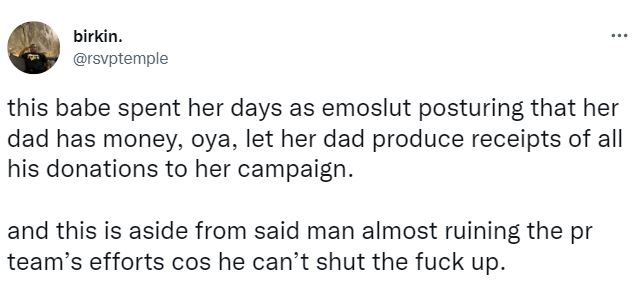 On the grounds of this allegation, another Twitter user made a shocking allegation against the reality show star. According to @bratzbaebae, Angel incites fans against her co-reality stars by strategically spreading "lies" about them through her fans.
She also shared screenshots of Angel's purported messages to a group.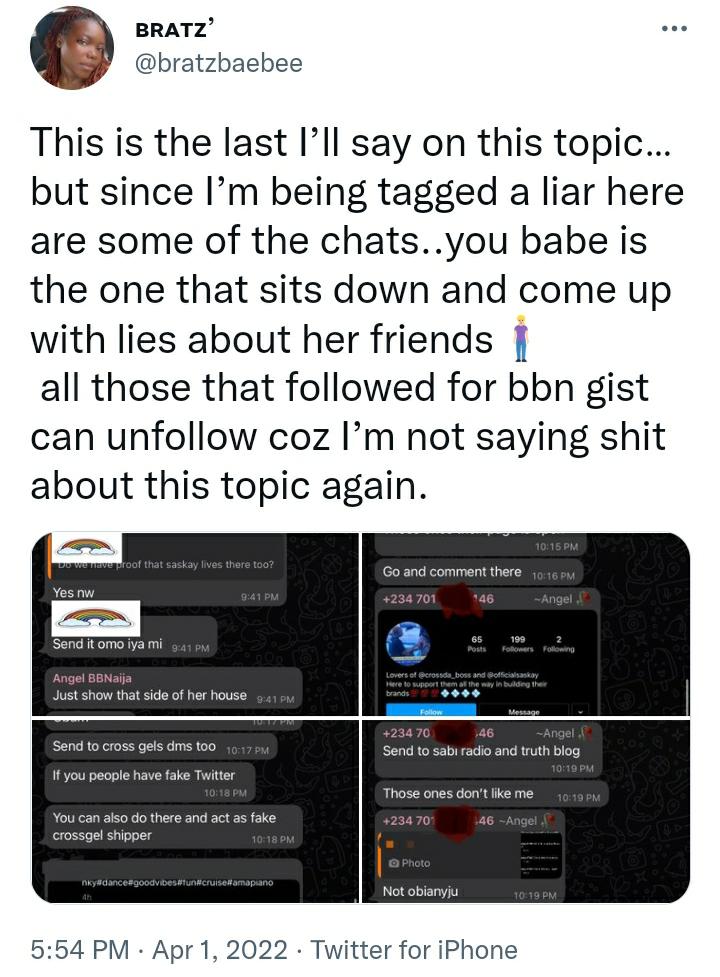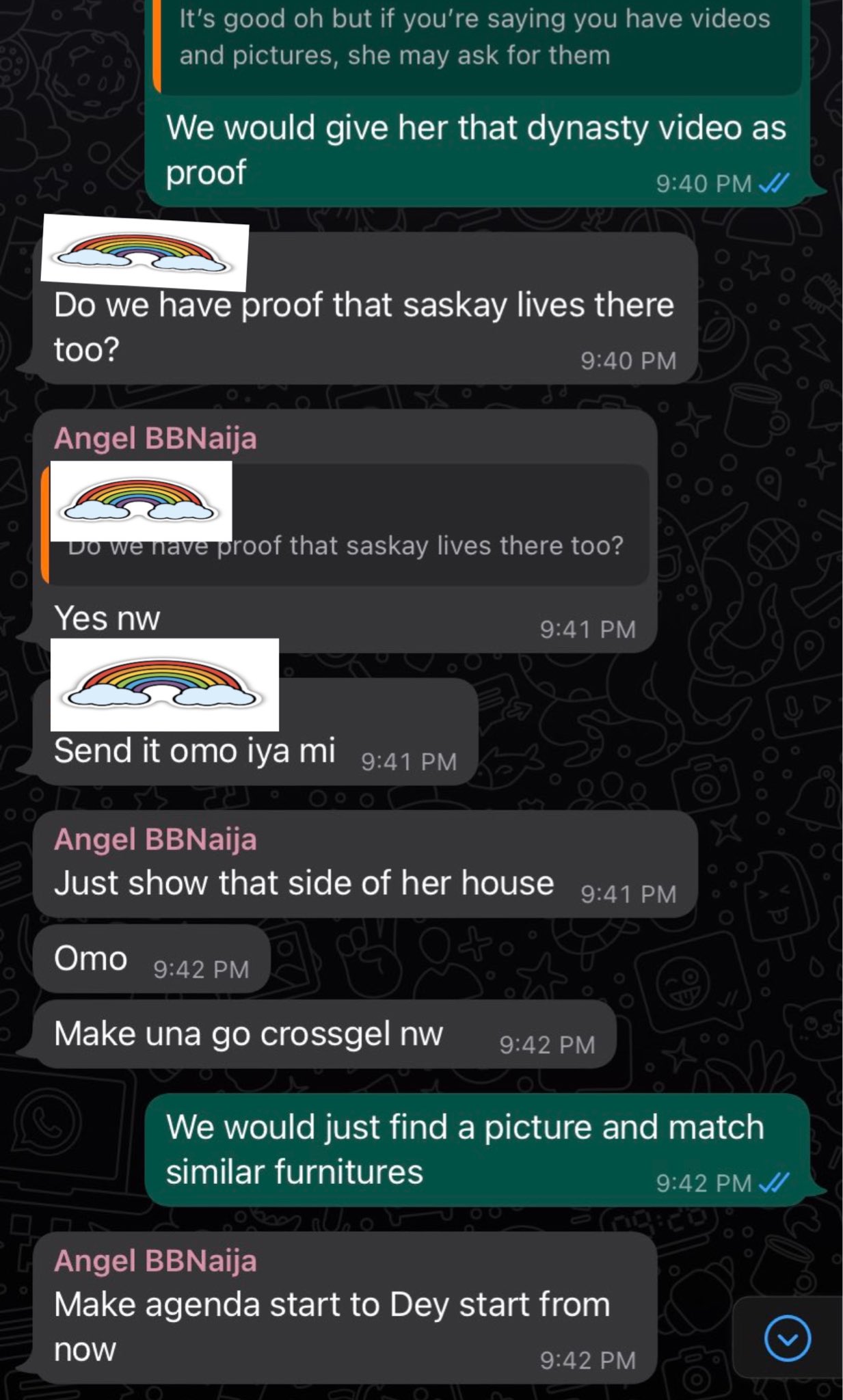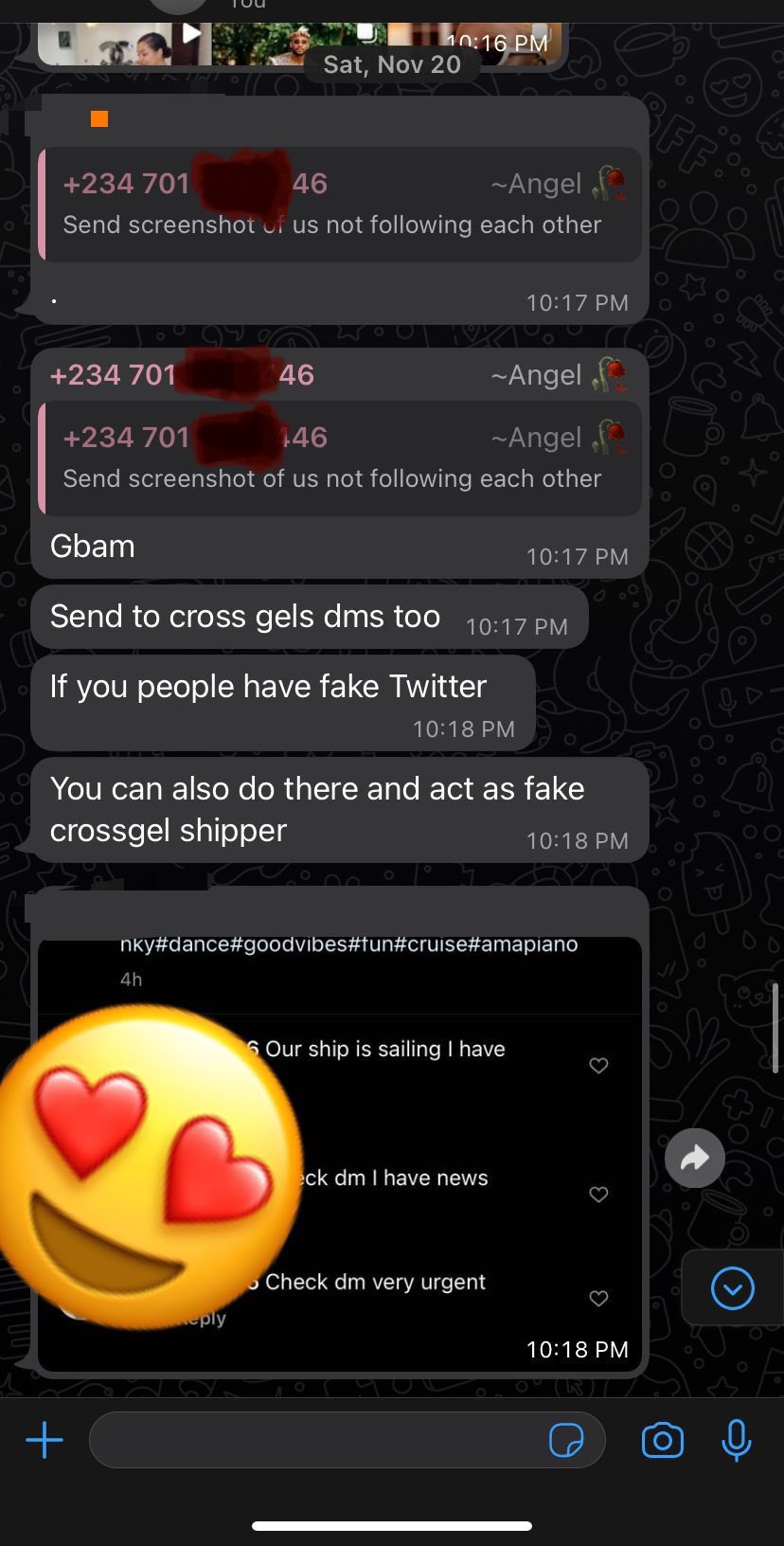 RECOMMENDED ARTICLES