An online brawl between media personality, Daddy Freeze, and a follower took a rather interesting twist when the OAP offered the follower N50,000 as compensation for the fight.
Daddy Freeze had taken to his Instagram page to share a post about Wizkid but the follower left a derogatory remark in the comment section.
Responding, Freeze shared a picture of the follower and mocked his shoe to scorn.
"How do you come to someone's page and call them silly when you are wearing silly shoes that were dyed and polished to match your legs?🤣🤣" he wrote.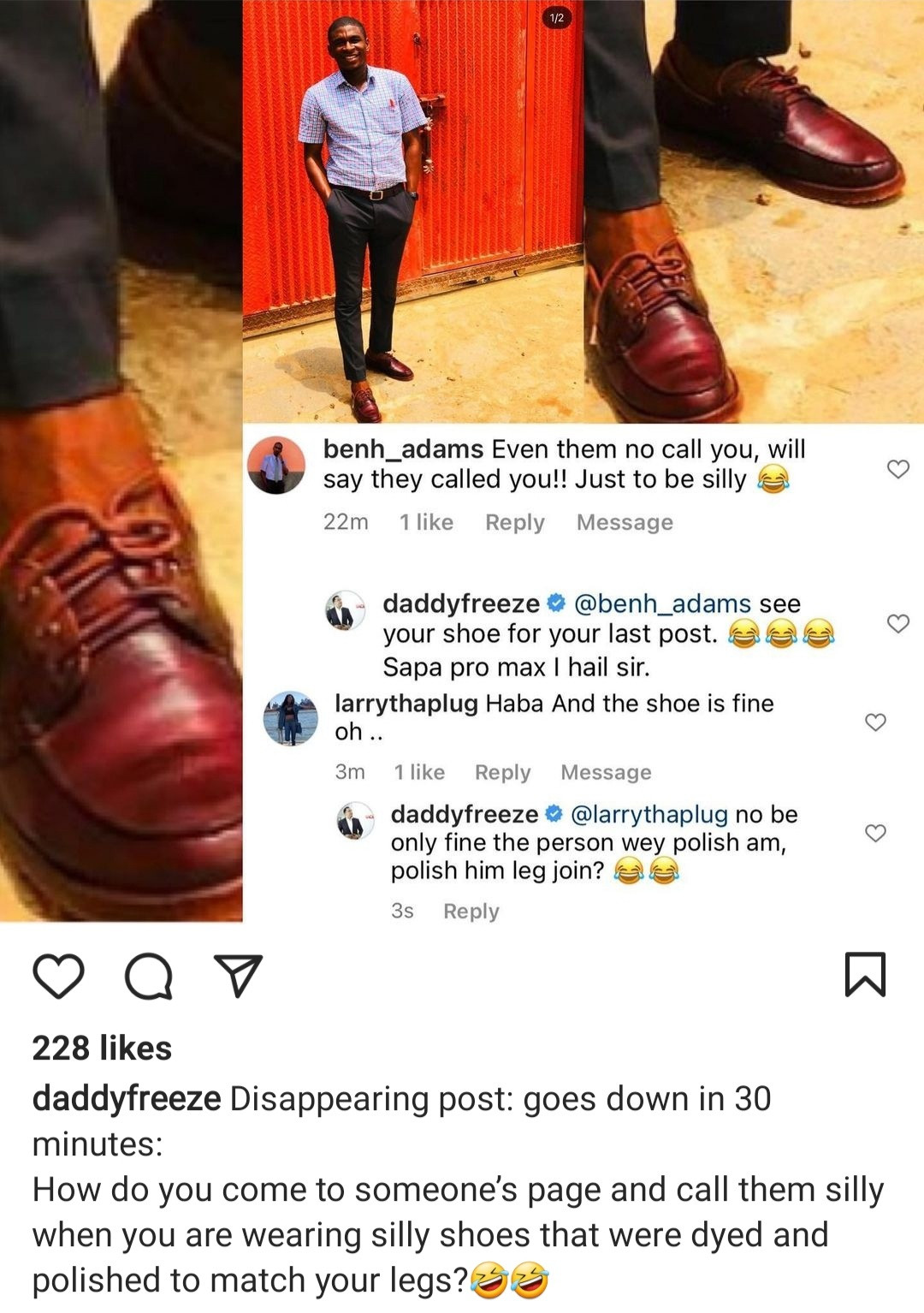 The follower then slid into his DM to apologize for his comment and Freeze also apologized in return to the follower, and offered to send him N50k to buy new pair of shoes since they were the object of his mockery.
"I apologize for calling you out too. Since I insulted you over your shoes send your account details let me send you 50k so you can buy a new pair on me or just for you to chill this weekend", he wrote.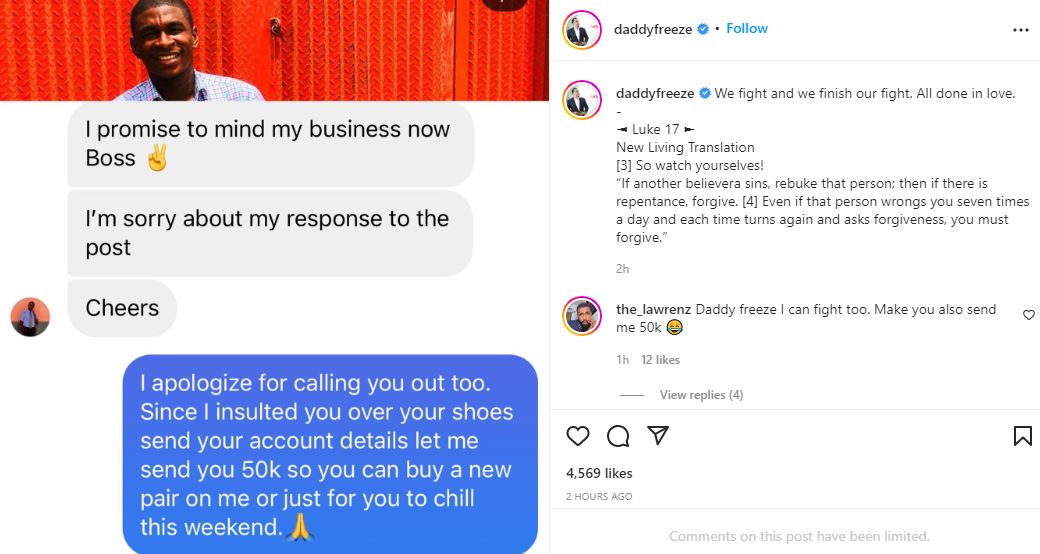 RECOMMENDED ARTICLES