A Nigerian doctor has alleged that some Nigerian hospitals inject women with pregnancy hormones and lie to them that they are pregnant.
According to the doctor known on Twitter as @the_beardedsina, who took to the micro-blogging platform to raise awareness about this practice, these women are told they have a cryptic pregnancy and will continue to believe this because they have pregnancy symptoms, not realizing they are being pumped with pregnancy hormone injections.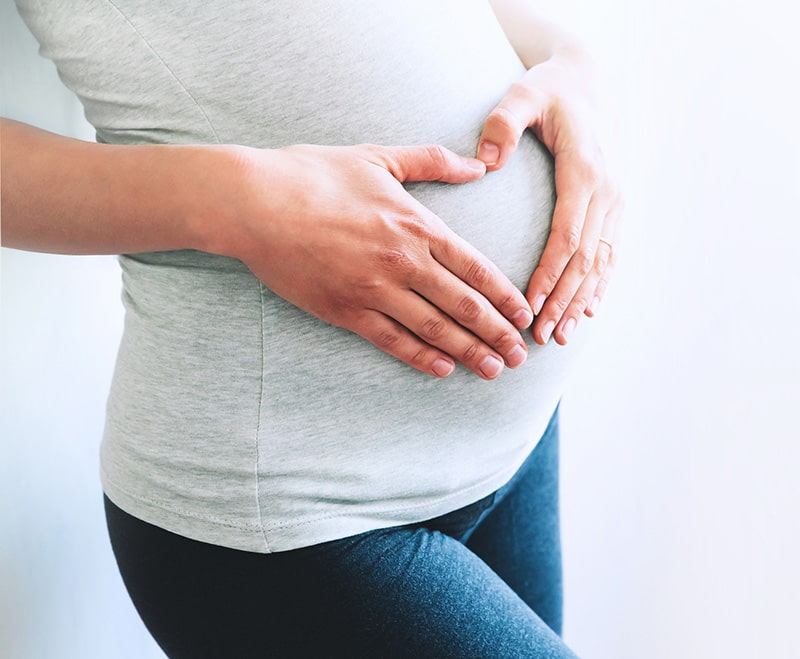 He added that these hospitals take money from these women and end up giving their victims an "arranged baby".
"One day we will talk about how some hospitals deceive & lie to women that they are pregnant and say CRYPTIC PREGNACY And later keep injecting the women with hormones so they feel they are pregnant and on the D day give the woman arranged baby I'd expose a hospital. stay tuned

The woman will do scan even after first trimester, there won't be baby in her womb & they will keep telling her she is pregnant and the woman will keep believing because she has pregnancy symptoms, not knowing she is being pumped with pregnancy hormone injections Dropping soon

And they collect a lot of money from these women, they pay heavily for these so called Cryptic pregnancies they even give drugs for the woman to vomit so she feels yes she is pregnant Word has it that some of them even work hand in hand in with baby factories and stolen babies." He tweeted.
See his post below,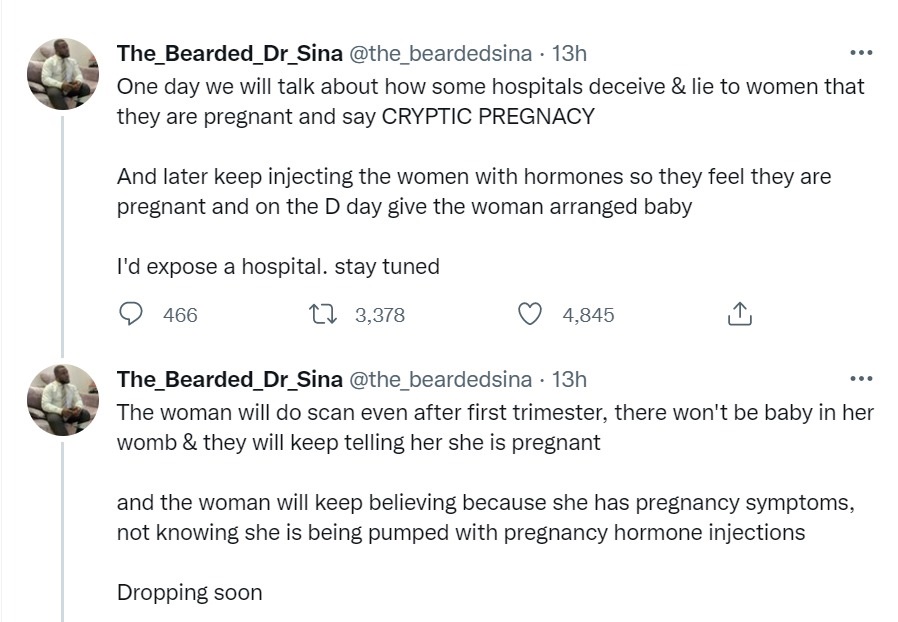 RECOMMENDED ARTICLES