A new video has emerged clearly showing the drama that ensued between Bianca Ojukwu, widow of late Chukwuemeka Odumegwu-Ojukwu, and former Anambra first lady, Ebele Obiano, in March.
It can be recalled that the women made headlines a few weeks ago after they had a squabble at the swearing-in ceremony of Chukwuma Charles Soludo as the governor of Anambra State.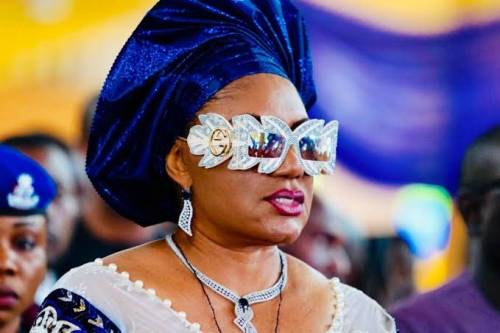 Bianca was said to have been the first to become violent, slapping Ebele for invading her personal space. The new video, on the other hand, provides a clear, up-close view of what really transpired that day.
The new video shows Ebele Obiano walking up to Bianca, who was seated, and she began to verbally attack her. When she did not get a response as expected, she shoved Bianca's head tie. This made the former beauty queen to get up from her seat to hit her back.
This new video corroborate Bianca's account of what happened on the day. Read here.
Watch video below,
RECOMMENDED ARTICLES