Nigerian Billionaire heiress and Disk Jockey, Florence Otedola, AKA DJ Cuppy, has said that she is working on being a better sister and daughter this year.
The BBC 1xtra On-Air personality, who stated this on Tuesday, April 19, said for her, family is for life. On her official IG page, she shared a photo of herself, her mother, Nana Otedola and brother, Fewa, at a park in London, the University of Oxford student noted that she will be turning 30 this year.
"This year, I'm going intentially work on being a better sister and a better daughter. Work is work, but family is for life. I'm going to be 30 this year and maturity comes when you stop making excuses and you start making changes."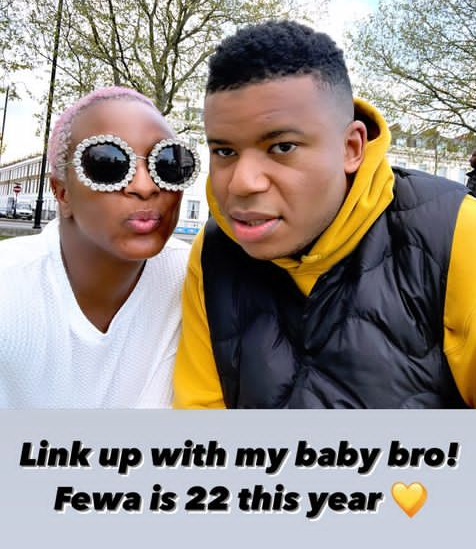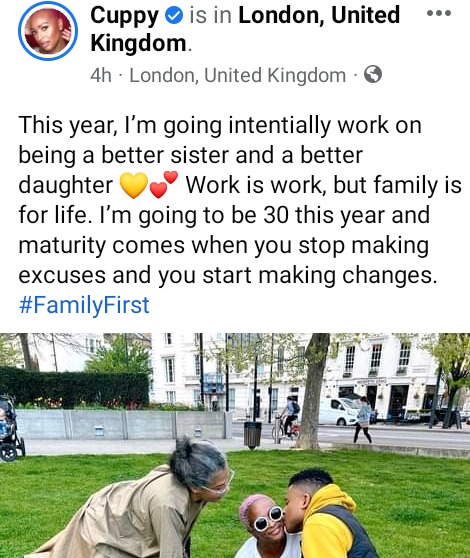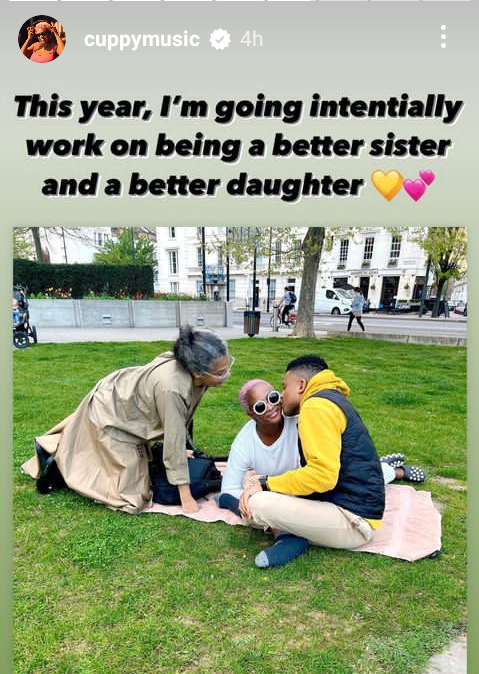 Cuppy recently promised to sponsor an 18-year-old catering staff through school. The entertainer met the 18-year-old backstage, catering for an event she attended and Cuppy approached her to start a conversation.
The girl then revealed that she is 18 and not in school because she lost her dad. As a result, she started working as a catering staff.
Cuppy then promised the girl that she will sponsor her through school and provide all the resources she needs.
Emotional, Tobi hugged Cuppy and thanked her. Watch a video and continue reading here
RECOMMENDED ARTICLES