Nigerian singer, Paul Play Dairo has sent an important message to husbands who cheat on their wives.
Paul Play cautioned men who cheat on their spouses under the guise of tradition to expect the same in return in an Instagram post.
He averred that today's women were "no-send," and hence they wouldn't hesitate to cheat to get even with their straying husbands.
"If you are ready to cheat on your wife, be ready for her to cheat on you, tradition ko, trabaye ni", he wrote.
"The Bible says love your neighbor as yourself. If you think you can hide under tradition and start behaving anyhow, today's woman no send you. You go hear am!" He added.
See his post below,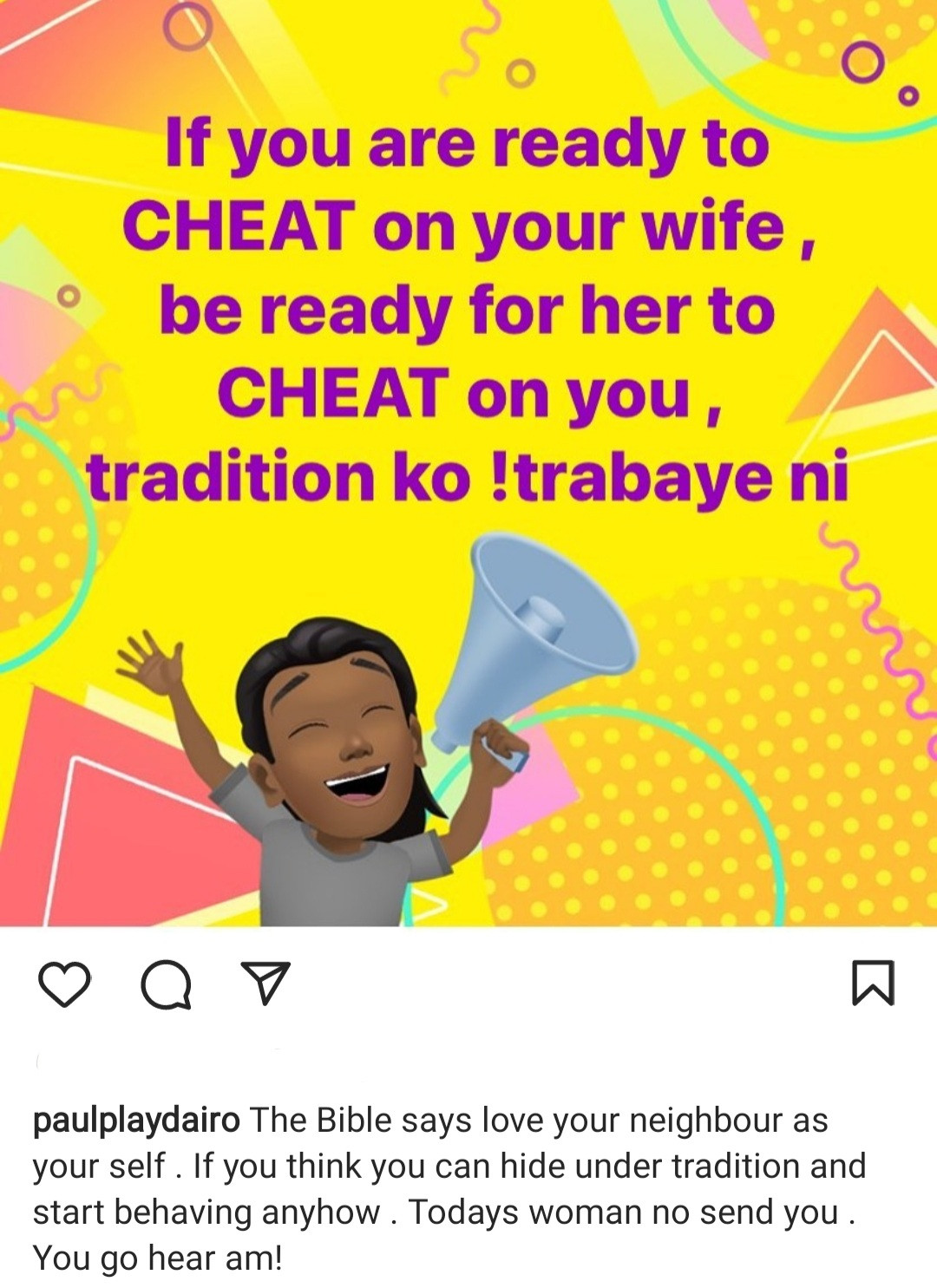 Meanwhile, you will be amazed to know the reasons why some Nigerian men and women cheat on their partners. While it is still debatable if cheating is solely sexual/physical and not emotional, a lot of people will agree that once you are flirting and paying undue attention to a member of the opposite sex, you are CHEATING!
We recently asked our Instagram followers to share their reasons for cheating on their partners and some of the responses were jaw-dropping. It's quite shocking that people cheat for the flimsiest reasons that are not linked to their sex-drive.
Ranging from cheating for payback to cheating because their partners are always busy, we've compiled some of the responses shared anonymously.
Woman #1: "He's boring, no communication. Nothing exciting in the relationship". Continue reading here.
RECOMMENDED ARTICLES