It's a season of joy for a Nigerian man, identified as Ayemere Benedict, as he welcomes a child with his wife after 11 years of marriage.
His friend, singer Ebisco Sugar took to Facebook to share the exhilarating news recently and commended his friend for his faith, patience and conviction during his waiting period.
Ebisco shared photos of the new parent and wrote,
"After 11 years and 6 months of waiting On God and shooting steady Like machine gun….. Finally it's a baby boy. Benzhola congratulations. na man you be …. I admire your Faith, Patience, Courage and conviction brotherly."
See the photos below,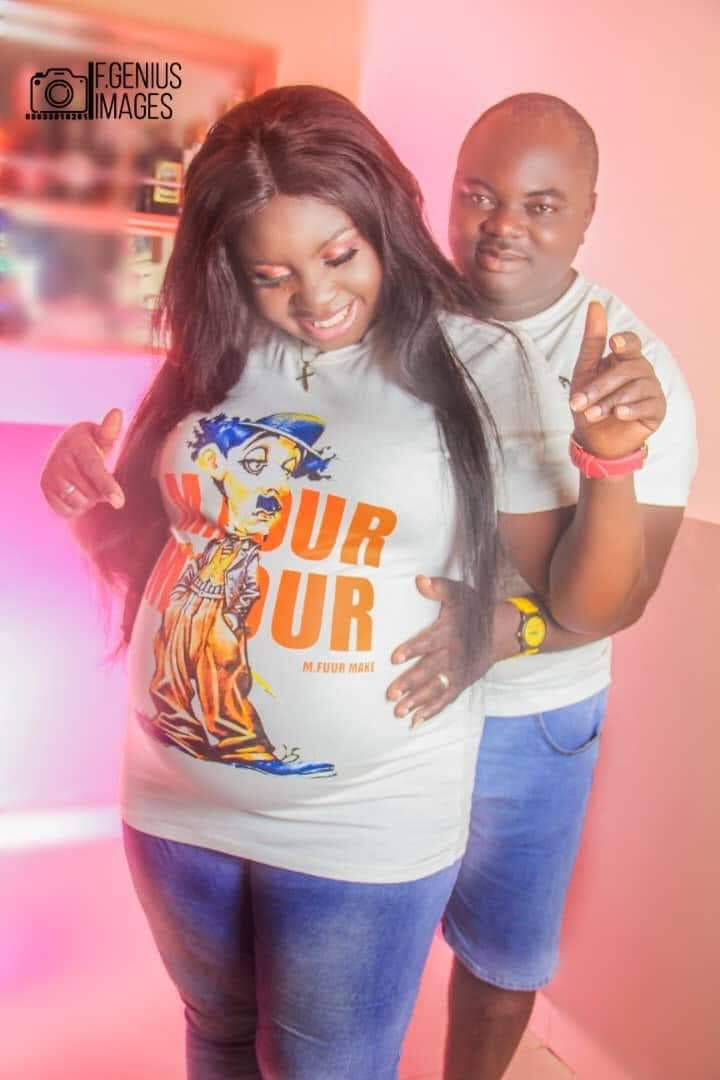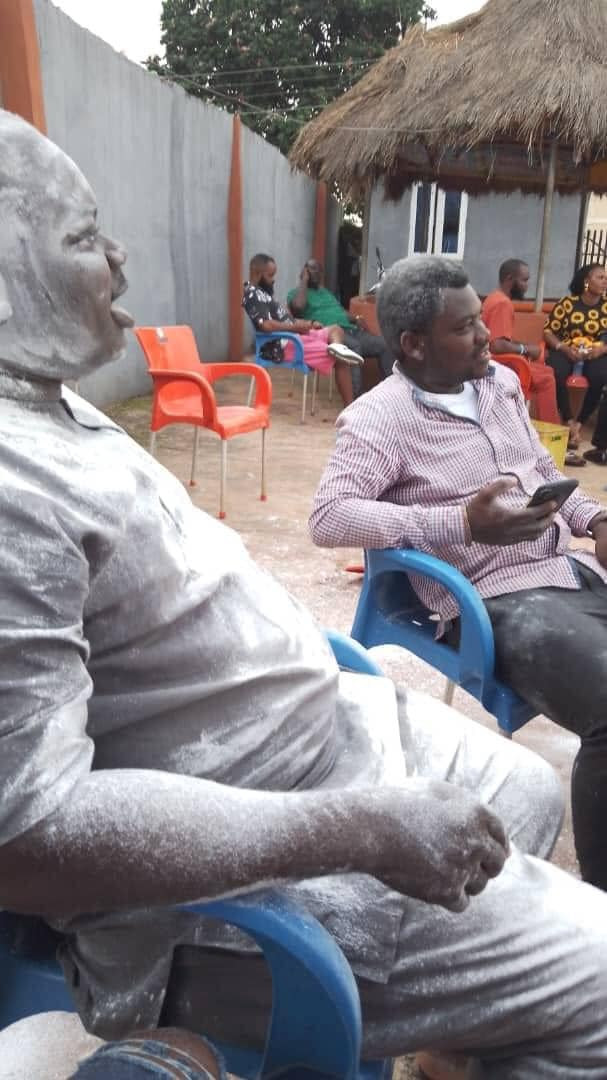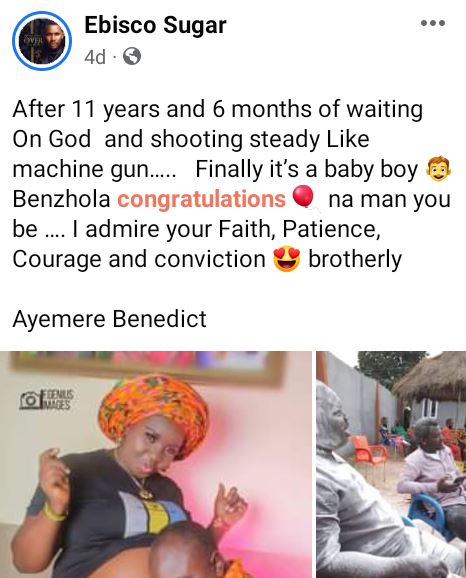 In other news, a Nigerian man, identified as Richie Odiche, and his wife have welcomed a set of twins after 19 years of waiting.
The couple, who have been married for 19 years, took to Facebook on Wednesday, May 11 to share the good news.
Richie Odiche and his wife welcomed their double blessing at the Bridgestone hospital in Rukpokwu Town after 19 years of waiting for the fruit of the womb.
The excited father shared photos of his wife and newborn babies, and captioned it,
"To God be the glory. We have been blessed with a set of twins ( Boy & Girl ) after 19 years of waiting through Assisted Conception. We also appreciate Dr. Eze Orduwa and the entire staff of Bridgestone hospital, Rukpokwu Town through which this blessings came."
RECOMMENDED ARTICLES