A full list of victims of the terror attack on the St Francis Catholic Church, Owo on Sunday, June 5 has been released as the remains of those killed in the attack are being laid to rest today.
On Sunday, June 5, gunmen attacked worshippers during mass, killing at least 38 people, and about 80 others sustained varying degrees of injuries during the attack.
A funeral mass was held in honor of those slain in the attack today, Friday, June 17.
However, twenty-one coffins were brought to the church for the funeral service, as a few of them had already been buried because the relatives couldn't wait till today.
In a Facebook post, Ondo State Commissioner, Bamidele Ademola-Olateju, shared the names and pictures of the victims of the attack as contained in a program for the event.
See their names and some of their photos as you scroll,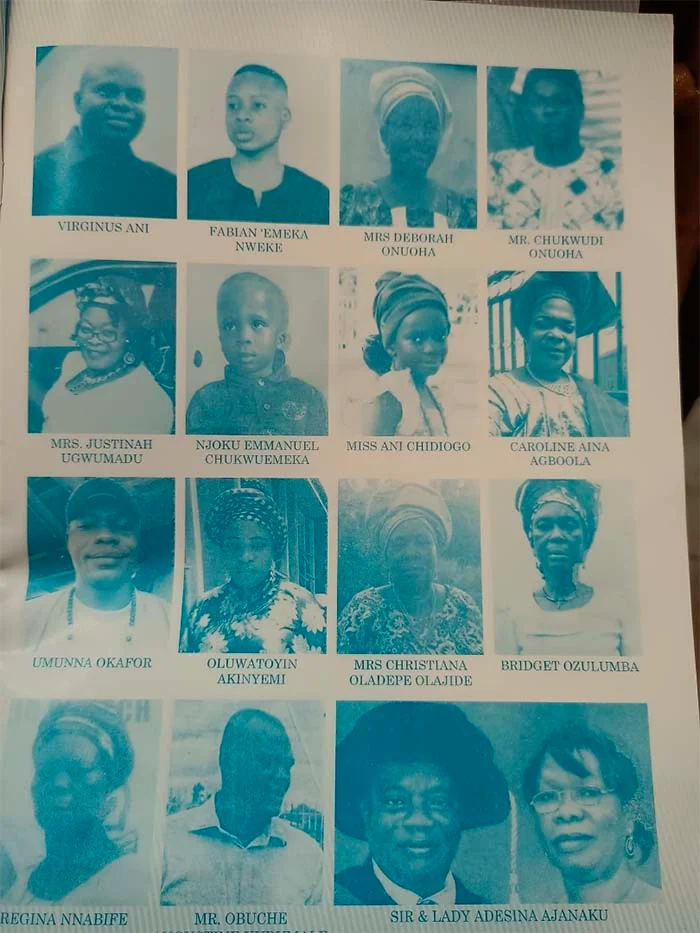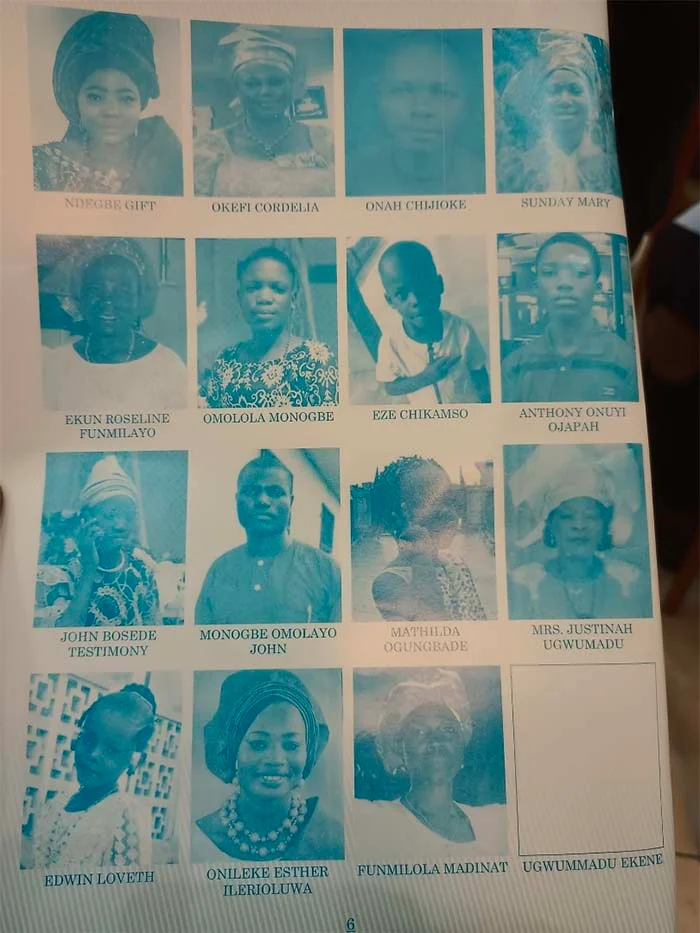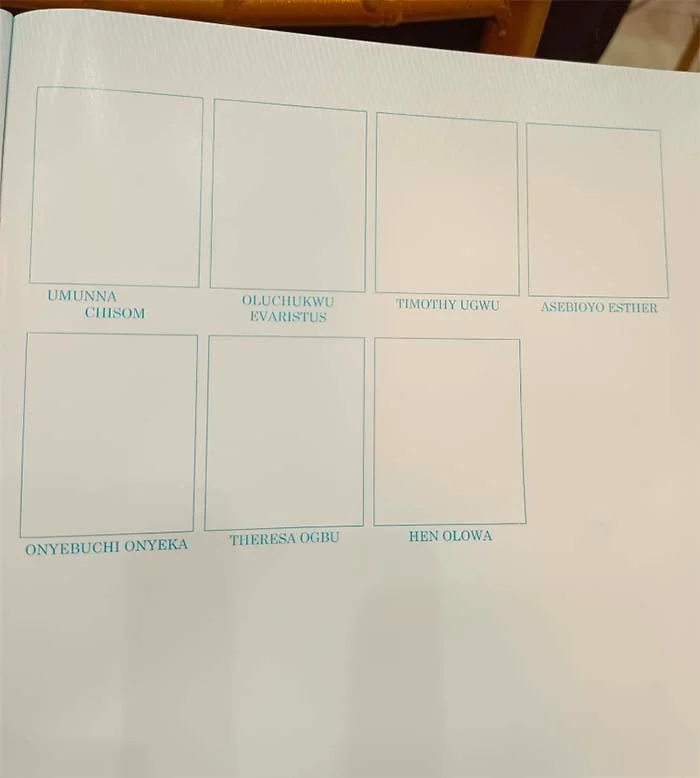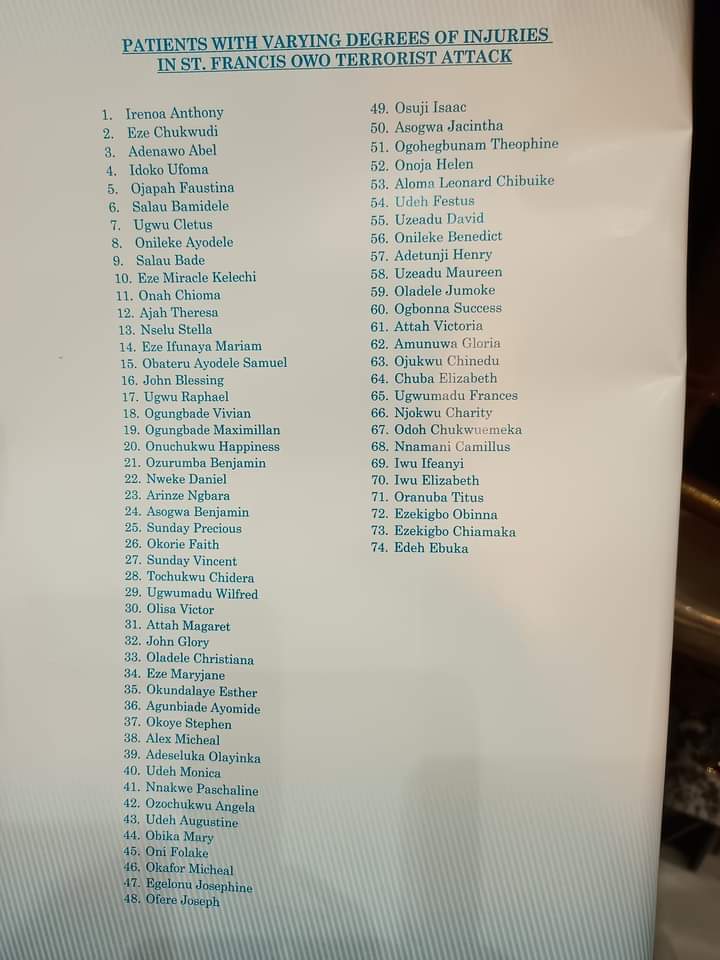 In other news, Oba Ajibade Gbadegesin Ogunoye III, Olowo of Owo Kingdom, joined 'god of iron' (Ogun) devotees on Thursday afternoon, June 16, to lay curses on the gunmen who massacred parishioners at St. Francis Catholic Church in Owo.
During the brief ritual on Thursday, June 16, the worshipers, Olowo, and other 'ogun' devotees hurled ancestral curses at the criminals, believing that nemesis would catch up with them in no time.
RECOMMENDED ARTICLES