Big Brother Naija season 7 housemate, Segun Daniel Olusemo, better known as Sheggz, has told his love interest, Bella, that he's having blue balls from not having sex since the show began two weeks ago.
Sheggz and Bella seems to have become an item in the house despite the latter's earlier claim that he would work hard to win her heart.
Initially, Bella born Chidimma Esther Okagbue, was playing hard to get and set clear boundaries between them because it was too early for them to be intimate. She also prevented him from sleeping on her bed at night.
However, it seems the Lagos-born professional footballer is slowly winning his way into her heart as they spent last night together and were cuddled up in bed.
Well, this afternoon, Sheggz, a 26-year-old actor and Instagram personality, was quite moody and sat alone in the garden.
Worried about his countenance, the 24-year-old UNILAG graduate went to meet him to ask what was wrong and in response, he said he was having blue balls and his stomach hurts.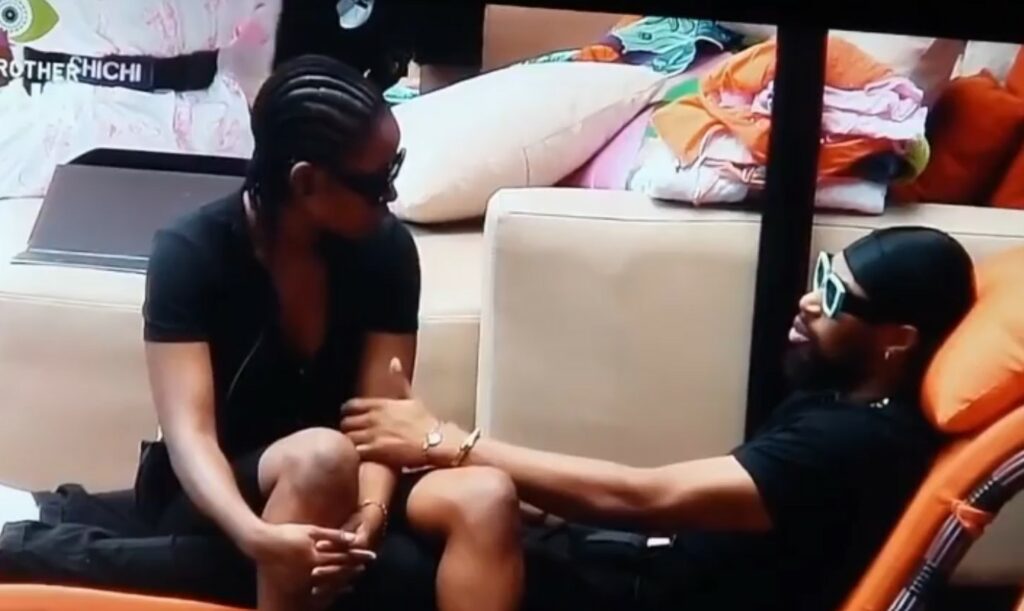 Bella, who feigned ignorance about what 'blue balls' meant, then asked him to explain himself but he told her to ask a fellow male housemate instead.
She then asked if there's 'plenty something inside' lol.
Watch the video below,
Related Posts