A video of a pregnant side chick crashing her man's wedding was shared on the internet.
It's reported that the groom, Anthony was of the notion that he was beginning a new chapter in his life but not without his mistress featuring in it as she decided to go public with their affair.
The unidentified lady in the video, can be heard asking the groom why he was ignoring her and acting like he doesn't know her despite carrying his baby.
While she kept on ranting, the bride's daughter who was one of her bridesmaids could not contain her emotions and lashed out at the wedding crasher.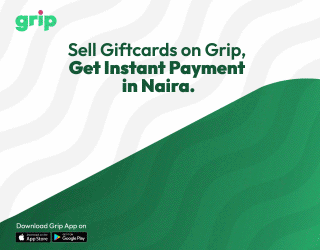 She's seen approaching and yelling at the side chick, telling her to leave her mother's wedding and was almost physical with the wedding crasher.
It took the timely intervention of wedding guests and even the bride to calm her daughter and prevent a physical altercation between the two ladies.
Watch the video as you scroll,
In other news, a Nigerian couple set the internet buzzing after a video from their luxurious, grand wedding ceremony was shared online.
The bride and groom made a spectacular entry when they arrived in a private jet and drove into the reception venue in a green Lamborghini in the now viral clip.
When their jet landed at the airstrip, there was a lot of excitement and pomp from the guests who were already waiting to welcome them.
In another part of the video, as the couple thrilled guests with different dancing steps, the groom and his friends made money rain.
Wads of cash came from every direction, until it covered the entire floor and served as a carpet for the dancing couple and guests.
Watch the video here
Related Posts