Popular Nollywood actress, Iyabo Ojo appears to have fallen out with her industry friend, comedian Princess.
This comes after Princess mentioned their phone conversation with controversial blogger Gistlovers.

  
The feud began on Sunday, when Princess hosted an Instagram live session with former Nollywood actress Halima Abubakar, during which she spoke extensively about her alleged affair with clergyman Apostle Suleman.
After the interview, Instagram blog Gistlover shared its chat with Princess, who disclosed that Iyabo Ojo called her on the phone during the live session with Halima.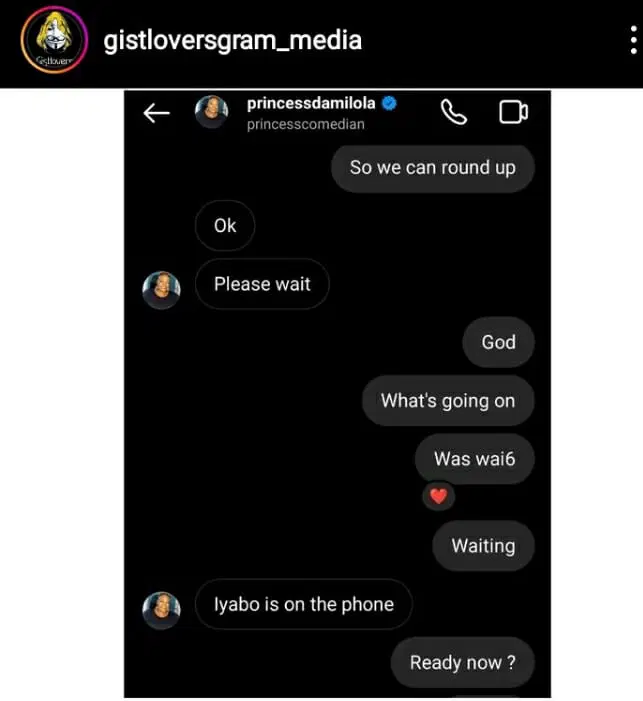 Seeing the post, Iyabo was enraged that her friend, Princess, had relayed their phone call conversation to the blogger and took to her Instagram page to lambaste her.
Iyabo, who supported Princess during the "sexual assault saga" with actor Baba Ijesha, felt betrayed by the comedian's action.
In a now-deleted post, Iyabo Ojo noted that she's learned the hard way that she shouldn't go over and beyond for anyone.
"O re ni wan…. I have learned this in the hardest ways… Never inherit anyone's energy, never risk your life or take a bullet for no one & nobody. Never go beyond & above for anyone.. Bcos when you do & they turn around & stab you… It hurts differently. It's ok to help, but with great caution". She wrote.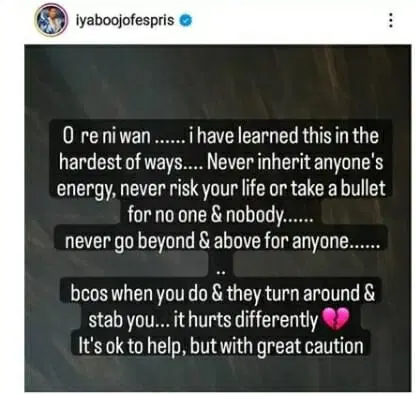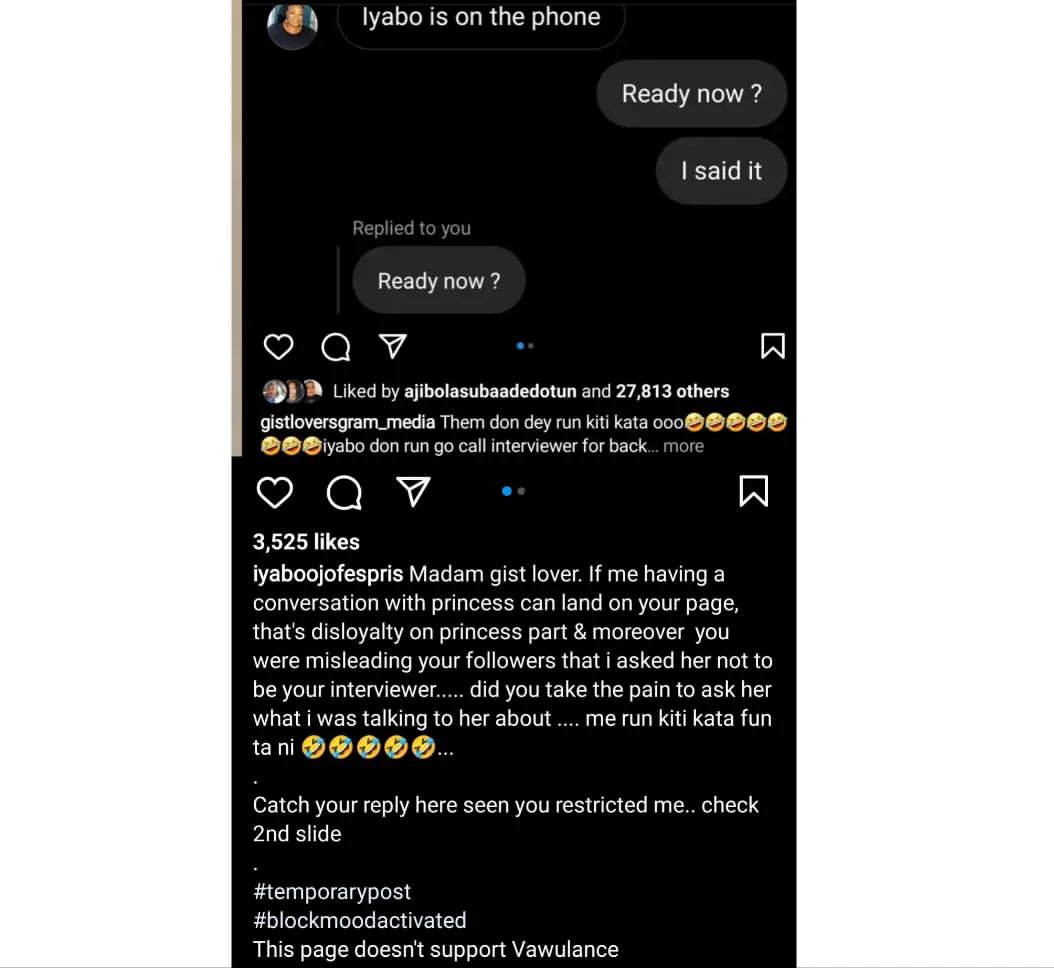 However, a check on Iyabo Ojo's Instagram page showed that she has unfollowed Princess.