A 23-year-old student, Comfort Ifunanya Chukwugbo reported missing has been reunited with her mother by the Enugu Police Command.
The student of the Abia State University, Uturu (ABSU) was rescued by a Good Samaritan who found her wandering at Obe in Nkanu West LGA and took her to Ozalla Police Division on Friday, January 20, 2023.
She was reunited with her mother on Tuesday, February 24, just hours after police appealed to the public to help locate her family members.
According to the command's spokesperson, DSP Daniel Ndukwe, the mother, Mrs. Benedicta Chukwugbo, disclosed that Comfort left a prayer home in the Inyi village in the Oji River Local Government Area of the state, where she had resided since December 31, 2022, as a result of her mental instability.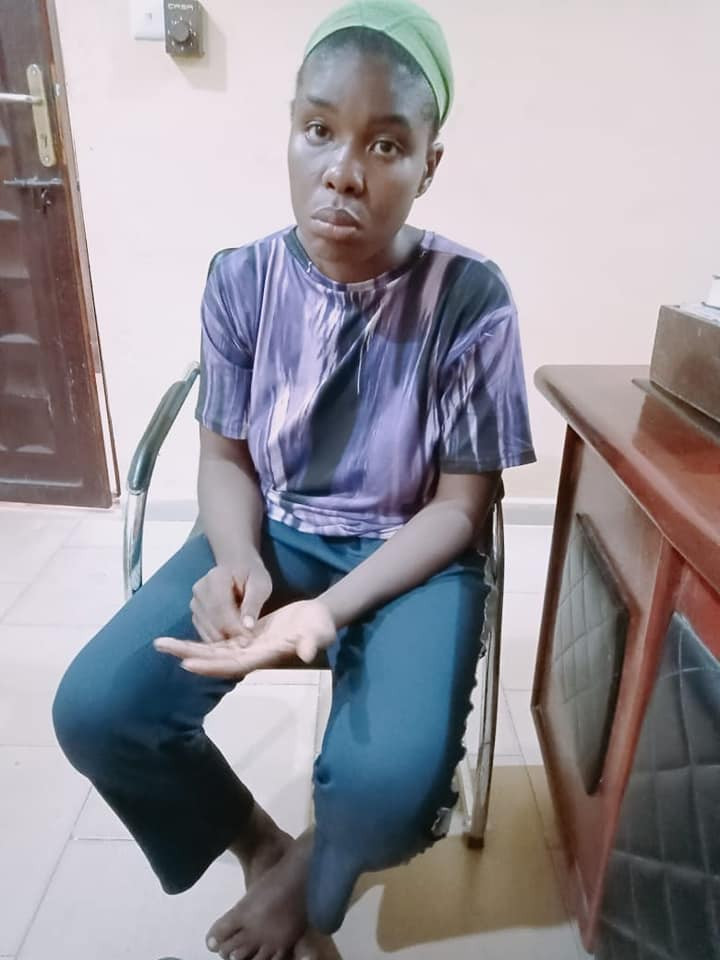 According to her, her daughter started suffering from a mental imbalance in 2020 after she came back from a wedding ceremony she attended in Abuja.
The PPRO said;
"The Enugu State Police Command wishes to inform the general public that the young girl earlier announced as found on Monday, 23rd January 2024, has today, Tuesday 24th January 2023, at about 4 pm, reunited with her mother, one Mrs. Benedicta Chukwugbo, in an emotionally charged atmosphere, barely twenty-four hours of the announcement.
The highly excited and appreciative mother, who is a widow, gave the name of the found girl as Comfort Ifunanya Chukwugbo aged 23, a native of Inyi in Oji-River Local Government Area.
She stated that Comfort left a prayer house in same Inyi community, where she was taken to for prayers, on 31st December 2022, following her state of mental imbalance. That all efforts made to locate her proved abortive, until she was notified about the Found Girl press release and pictures of her daughter circulated via different media platforms.

Mrs. Chukwugbo further stated that Comfort, who was a student of Abia State University Uturu (ABSU), started suffering from mental imbalance in 2020 after she attended and came back from a wedding ceremony in Abuja.

Meanwhile, the Command sincerely appreciates everyone who contributed in making the finding and reunion of Comfort with her mother and family members possible. She particularly applauds the Good Samaritan that found and brought her to the Police Station, pressmen and public-spirited individuals who used their various media platforms to widely circulate the Found Girl press release and those who identified and escalated the information to her mother.

The Command further urges all and sundry not to relent in being compassionate, caring and showing undiluted love of this manner, which made the finding of Comfort and the speedy reunion with her mother and family members possible."