Popular Nigerian singer Peter Okoye has lambasted colleague Seun Kuti for labelling Labour Party's presidential candidate, Peter Obi, an opportunist.
It all started when Seun Kuti, the son of music legend Fela Anikulapo Kuti, noted in a podcast that only the people of Nigeria can save this country.
According to him, Peter Obi cannot save Nigeria as his supporters claim, tagging him as an opportunist.
"He hasn't had the time because he started too late. You can't be telling me that just because you lost PDP primaries 18 months before the election, you suddenly started a movement, and you have a plan for the country." He said in part.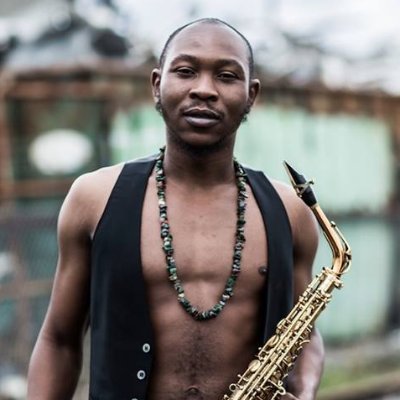 Seun Kuti claimed that while some politicians gave him money to support them in 2015 and he refused, Peter Okoye has been receiving money from politicians since 2015 and attending their campaigns.
Reacting to Seun Kuti's comments, Peter Okoye, known to be a staunch supporter of Peter Obi, lambasted him in a series of posts.
Peter argued that Seun's music is irrelevant. He noted that if not for Seun's father, Afrobeat pioneer Fela Kuti, nobody would have known him.
"If no be because of your papa, Abeg who sabi you? I can't even point out one song that you sang sef. You think is by offing shirt
and be shouting all the time as if you are the only person that knows Nigeria problem. If some people fail for life dem go de find excuses…
Dude, is either you sing against them or you sing the general acceptable song, politician will always be politician, you wey sing against them, waiting the song change?. The way forward is what we should focus on. WE HAVE ELECTIONS TO PREPARE FOR." Peter wrote.
See his posts below,