A young lady has recounted how she and her partner ended up in the hospital and almost lost their lives after consuming brownies for the first time–Brownies are cakes that are usually laced with drugs.
A video she shared online captured the moments before and after they decided to try out the new delicacy.
In the video, the couple appeared fine after consuming the brownies but soon noticed a strange feeling, which prompted them to brush their teeth. However, this did not prevent the reactions caused by the cake, which supposedly contained something other than traditional pastry ingredients.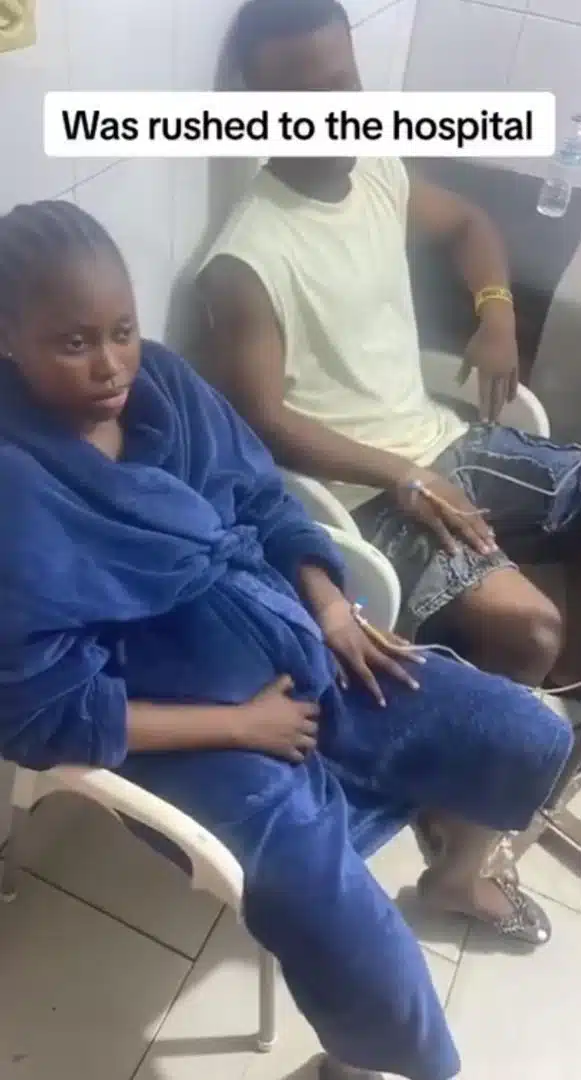 Watch video below;
In other news, a young man has sought advice online after his wife slept with their gateman and got pregnant when he traveled for work abroad.
The young guy said that after leaving for Dubai, he returned after eight months to find his wife expecting a baby for their gateman.
The guy claimed that in order to keep from cheating on his wife while abroad, he had to masturbate to control his sexual edge.
He stated that a lot of people have asked him to forgive his wife but the sight of the child reminds him of his wife's infidelity.